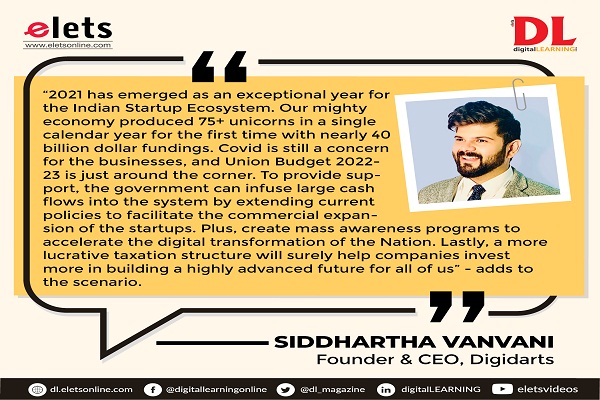 As all eyes are on Union Budget 2022 that is all set to be announced on February 1, 2022, Digital Learning spoke to a few industry experts about their expectations from the Union Budget 2022.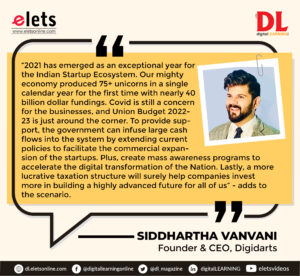 Also read: Pre Budget Byte 2022: Ashwini Jain, CEO & Cofounder, ForeignAdmits
"2021 has emerged as an exceptional year for the Indian Startup Ecosystem. Our mighty economy produced 75+ unicorns in a single calendar year for the first time with nearly 40 billion dollar fundings. Covid is still a concern for the businesses, and Union Budget 2022-23 is just around the corner. To provide support, the government can infuse large cash flows into the system by extending current policies to facilitate the commercial expansion of the startups. Plus, create mass awareness programs to accelerate the digital transformation of the Nation. Lastly, a more lucrative taxation structure will surely help companies invest more in building a highly advanced future for all of us" – adds to the scenario.