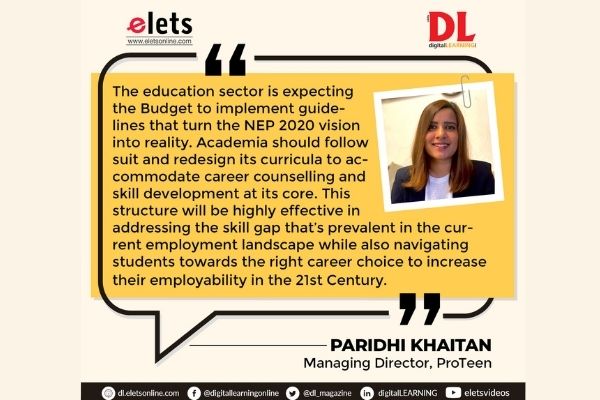 As all eyes are on Union Budget 2022 that is all set to be announced on February 1, 2022, Digital Learning spoke to a few industry experts about their expectations from the Union Budget 2022.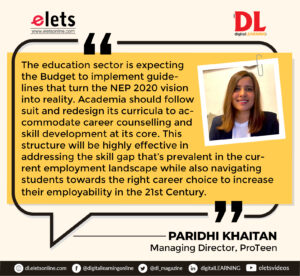 Access to equitable education supported by robust career counselling services is the need of the hour, and the expectations from the Union Budget 2022 must support this requirement. To create an environment of 'high-quality education for all', we need to focus on building digitally supportive infrastructure at a grass root level in India. Reducing the GST from its current high slab of 18% on core educational services would help greatly in this regard. This will be a significant step towards dissolving the financial and geographical divide among students through digital technologies, and thereby, make academic and professional support, including counselling services, more affordable for all strata of society.
The education sector is expecting the Budget to implement guidelines that turn the NEP 2020 vision into reality. Academia should follow suit and redesign its curricula to accommodate career counselling and skill development at its core. This structure will be highly effective in addressing the skill gap that's prevalent in the current employment landscape while also navigating students towards the right career choice to increase their employability in the 21st Century.
Furthermore, we welcome the establishment of a robust regulatory framework in the EdTech ecosystem to protect the rights of all learners and ensure ethical practices to provide quality education for all.