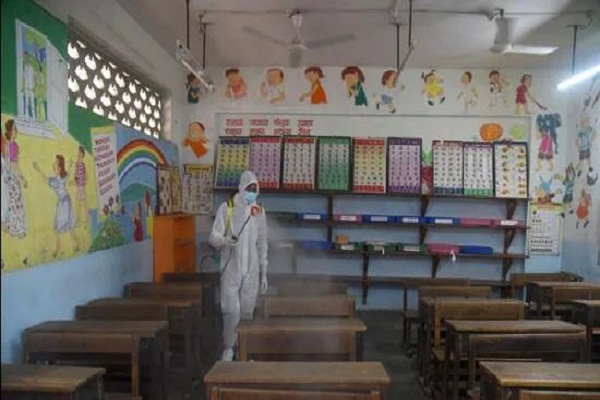 West Bengal education department has decided to launch a novel initiative called 'Paray Sikshalay' (neighbourhood school) to bring students back to schools during the pandemic.
Under this initiative, primary and pre-primary students of state-run schools will be given lessons in open spaces. According to an official statement, this new initiative will help get students back to an offline teaching environment and the open air will ensure they stay safe from sitting too close in a class and catching infections.
Also read: West Bengal to reopen Schools, Colleges from November 15: Mamata Banerjee
Not only this, students will also be motivated to participate in extracurricular activities such as elocution and painting, which will also take place in open air.