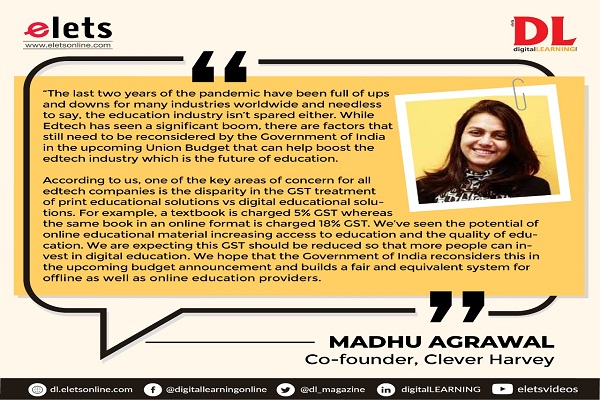 As all eyes are on Union Budget 2022 that is all set to be announced on February 1, 2022, Digital Learning spoke to a few industry experts about their expectations from the Union Budget 2022.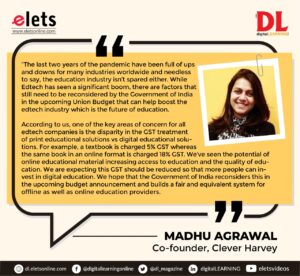 "The last two years of the pandemic have been full of ups and downs for many industries worldwide and needless to say, the education industry isn't spared either. While Edtech has seen a significant boom, there are factors that still need to be reconsidered by the Government of India in the upcoming Union Budget that can help boost the edtech industry which is the future of education.
According to us, one of the key areas of concern for all edtech companies is the disparity in the GST treatment of print educational solutions vs digital educational solutions. For example, a textbook is charged 5% GST whereas the same book in an online format is charged 18% GST. We've seen the potential of online educational material increasing access to education and the quality of education. We are expecting this GST should be reduced so that more people can invest in digital education. We hope that the Government of India reconsiders this in the upcoming budget announcement and builds a fair and equivalent system for offline as well as online education providers.