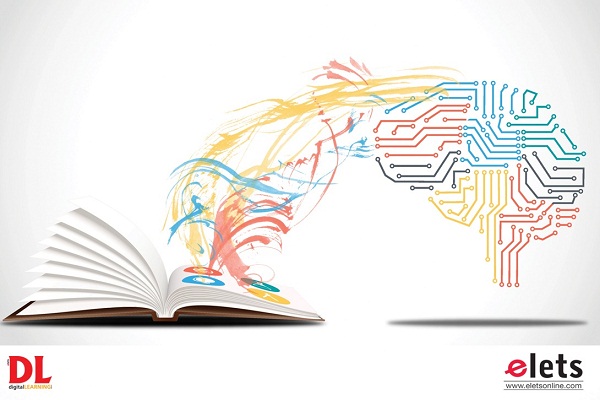 Technology-backed innovations are key to redesigning the education environment in which schools and institutes are operating. Nikita Bothra of Elets News Network delves on the effects of innovative technologies on the educational environment of the country and the roadmap ahead.
Just like any other sector, innovation is indispensable to improvise the qualitative changes in educational content, teaching methods, and practices. Our government has adopted various initiatives towards educational support for children who lost their parents to Covid-19, children with special needs, integrated teacher training programmes, and so on. Now the onus is upon the private edtech players to join the bandwagon and innovate together, forming better public-private partnerships.
Students have suffered in their academic pursuit owing to the lockdown and this constraint now needs to be overcomed by adopting unconventional techniques and methodologies of reaching out to the students. It is time when systems and procedures for eDelivery of courseware are embraced with the extensive use of eLearning and other modes of digital outreach. The Pandemic has surely compelled us to bring in various aspects of life and online is definitely the way forward. What remains a worry is whether or not the adoption of online learning will continue to persist post-pandemic.
Haryana Government's best practices: Studies have proved that children extensively use their senses to learn, henceit is very crucial to make it fun and effective through the use of technology.There are 8,686 government-run primary, 2,423 middle and 1,154 high schools spread across 22 districts of Haryana. Department of School Education, Haryana took an innovative approach to confront the academic and organisational challenges faced by the education sector. Even before the national closedown, in the third week of March, the Government of Haryana shut down the schools as a precautionary means tostop the spread of the Corona contagion.As the crisis deepened further, students were advised to stay indoors for their safety and protection. There was no clarity as to when the schools will re-open. Consequently, it rendered lakhs of students sitting in their homes with zero access to education; this triggered an alacrity to come up with immediatemeasures like eLearning Initiative to ensure continuity of learning for all the school students of Haryana. Going by these circumstances, the Chief Minister of Haryana, Shri Manohar Lal Khattar gave a visionary 3S Mantra, 'Stay at home, study at home and school at home' for home-bound students. To back this initiative, the State Council of Education Research and Training (SCERT) launched Ghar Se PadhaoAbhiyan, an eLearning campaign to connect parents and students with over 50,000 teachers through WhatsApp, SMS and phone calls across the state to start academic activities. Stringent efforts were made to make these modules available in both hindi and english. Haryanaproudly became the first state in the country to use TV for providing distance education during lockdown period. Almost all the DTH providers and local cable services were roped in to further this purpose. Such unsolicited circumstances called for a well-crafted educational practice and therefore, the Department of School Education, Haryana collaborated with the educationists in the state to form various strategies to provide access to students to a myriad of eLearning platforms without adding on any financial strain.
Additionally, the Haryana State Government's move of offering tablet computers to nearly 3 lakh students under the e-Adhigam schemedeserves special mention. These devices come with pre-loaded content along with personalised and adaptive learning software, and 2GB free data. Chief Minister Manohar Lal, says, "This will help students acquire skills of the 21st century and open new opportunities"
Technology intervention in education: Most of the academies in the country are essentially continuing to deliver the same thing, in the same way, as they have for the last 100 years.As put across rightly, by Dr. Hridyash Deshpande, Vice Chancellor Ajeenkya DY Patil University,"Technology is now inside anything and everything. A few technologies are very critical like automation of knowledge work, internet of things, cloud technologies, advance robotics, next generation geonomics, renewable energy and so on. Whether we will have incorporation of these things in our regular programs is a concern. How do we use technology to deliver superior student experience? and can we use technology to deliver education which is highly personalised? is what we need to think of. Traditional institutions have unique abilities to meet the needs of our students. But not to forget, that some degree of reinvention is a necessity."
The global standpoint: Pearson, the world's leading learning company, reveals the technology trends that will disrupt education in 2022. The amalgamation of Virtual Reality (VR), Augmented Reality (AR) and Artificial Intelligence (AI) into courses has increased significantly across higher education, reshaping education and making learning more adaptable, accessible, and interactive. Most educational institutions will adopt online tests, making their examination process more resilient, convenient and accessible. As demand-driven learning gains impetus, corporations are benefiting from collaborating with higher education institutions to offer working professionals the opportunity to reskill/ upskill and recruit the right talents, while universities gain valuable insights to better prepare graduates for employment.
Long term innovation encouragement: The onset of the pandemic left educators with no choice but try out new things to acclimatize themselves with innovation in technology. The responsibility is now on the universities to uphold that innovative spirit. The simplest way to do this is to pull instructors out of their discipline silos and provide space, time and enticements to be part of learning communities focussed on teaching practices. This has to be done on a large scale by the university community that supports innovative pedagogies and follow-through, if at all success has to follow. For instance, university administrators mightstand with the idea for active, student-centred learning and invest in classroom tables and chairs that can be wheeled into configurations to drive group learning. But if too many students are scheduled in that room that no furniture can be moved around the crammed space between classes, then the innovation and investment is going nowhere. Hence, what's required is joined-up thinking from start to finish.
Lowering online offerings cost: To impede the rapidly growing disruptors, the universities must expand quickly and parallelly lower the cost of their online offerings. With online learning becoming the new norm; it ought to be cheaper and more effective than the traditional lecture hall experience. Institutions that do not provide this educational curve to students will, to put in the business term "lose market share." Consequently, this triggers a debate on how to grow this needed online capacity. Should the university build that capacity themselves or should they enter into strategic partnerships with one of the disruptive innovators,is their call.
Creating transformative experiences: Although, experts advocate for theatrical learning, rote learning and exam-based learning, universities should identify ways to become more distinctive. Online degree delivery removes the monopoly of "place" which has been long held by higher education. For instance,if a student can access the same degree online from somewhere else perhaps at a lower price point, why should he/she necessarily choose the local college or university? The answer to this is, local option is feasible in terms of value addition and benefits that are not available in the growing online marketplace. Now this sounds like an idea and can be equally exciting for many faculty and administrators. Hence, the primary emphasis should lay on producing distinctive and transformative experiences to students who have for long been craving tactile experiences.
Role of National Education Policy (NEP): The NEP as quoted by the Union Education Minister Dharmendra Pradhan, "Has come at a time when disruptive technology such as artificial intelligence and virtual reality have taken solid routes in many sectors." These technologies lay umpteen number of opportunities for the students and teachers. "Our government has announced National Digital Education Architecture (NDEAR), a unifying national digital infrastructure to energise the entire education ecosystem," he said in his address at the Techspectations Educate summit. He goes on to discuss the challenges that are underpinning the country in the education vertical which he feels can be addressed by implementing collaborative, approachcentric and project-based learning in our educational institutions.
Making learning student centric: Every student possess different intellectual abilities and his interests are diversified. Under the current education system, offering bespoke solutionsso as to meet the demands of every student looks unachievable. But disruptive technologies can make it feasible. One instance of disruptive innovation in education is online learning. Furthering this argument, Prof. N.S. Santhosh Kumar, Vice Chancellor, Dr. Ambedkar Law University says, "For the majority of population in India, the financial obstacles are always a problem in the path of education. So, adoption of eLearning no doubt will give a big boon for teachers as well as students."
Ultimately, it all boils down to being attentive to how institutional structure and culture are impeding the needed change. At the end, what matters is how well can one embrace the change. So, the call is upon the administrators, faculty, and staff to accustom themselves to new approaches and ideas leading the way.The reality is, no one has the formula needed to create the next generation thriving university, but a community and culture of experimentation can help build that new and exciting future. Kunwar Shekhar Vijendra, Chancellor, Shobhit University, sums up, "The government is talking about digital university and so we need to take eLearning seriously. Today teachers and professors have to become co- learners. In a country like India, we do have our set of challenges because technology that we have is majorly to deliver and it does not add much value. Apart from the physical infrastructure, a lot needs to be done and changed."