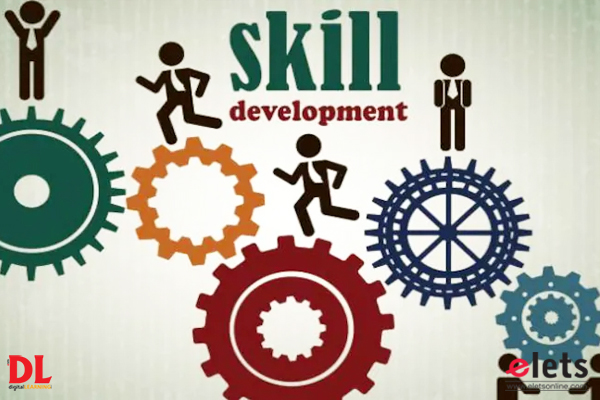 The year 2022 is certainly bringing in a lot of good news for those who will be entering their college life. With the University Grants Commission (UGC) announcing a host of new norms for students, the youngsters can look forward to gaining a lot more from their college life. Tarannum Manjul of Elets News Network takes a look at a few of these changes.
The college years are indeed some of the best years of life. One not only gains a lot in terms of education and knowledge but also in terms of personal growth. Understanding the need of the changing times, the University Grants Commission (UGC) too has brought in some changes that can change the way students gain from their regular college life.
The first of such moves is the Dual Degree programme. The University Grants Commission recently issued new guidelines to allow students to pursue two academic programmes simultaneously at higher education institutes recognised by it or statutory councils or the Government of India.
According to the UGC notification, the guidelines are now in effect, based on which universities can devise mechanisms through their statutory bodies to allow students to opt for two courses simultaneously. The guidelines will be applicable for academic programmes other than Ph.D.
An official letter in this regard was issued by the Secretary, UGC, Rajnish Jain to the Vice Chancellors, principals and deans of colleges, universities and higher education institutions (HEIs). The letter stated that the move was in line with the National Education Policy (NEP), 2020, "which emphasises on the need to facilitate multiple pathways to learning involving both formal and non–formal education".
Explaining the reason behind this move by UGC's Jainwrote, "With the rapid increase in demand for higher education and limited availability of seats in regular stream, several higher education institutes have started a number of programmes in Open and Distance Learning (ODL) to meet the aspirations of students. It has also led to the emergence of online education programmes."
It may be noted that the UGC has approved the guidelines for dual degree programmes from the coming academic year. Looking at the fact that some courses have lesser number of seats but higher takers, some HEIs have already started offering select programmes through online modes. In its recent communication, the UGC has said that students can either register for another degree and pursue it physically without any clash with the firstdegree programme or opt for OL mode for the second degree or do both via the latter mode.
It also said that students can consider doing the dual degree programmes in person, through the two-shift system that is already in vogue or from two different institutions based on their proximity. Students opting for the dual degrees can consider institutions from India and abroad, which meet the stipulated standards.
Experts feel that this move will certainly help the students acquire better skills. With foreign Universities too looking at on-campus options in India, this move will help students gain better insights about the market trends and prepare themselves for the industry.
The UGC Chairman M Jagadesh Kumar in a recent press conference stated that the Dual Degree programme will benefit students in a big way. 'As announced in the new National Education Policy (NEP) and in order to allow students to acquire multiple skills, UGC is coming up with new guidelines to allow a candidate to pursue two degree programmes in physical mode simultaneously. The degrees can either be pursued from the same or different universities,'' Kumar opined.
The Common University Entrance Test (CUET) –
University Grants Commission (UGC) guidelines on Central University Entrance Test (CUET), seems to have struck the right cord among institutions. Announcing the CUET, the UGC stated that this move will enable students to take admission in a college of their choice based on their merit.
The tests will be conducted by the National Testing Agency (NTA). According to the UGC, CUET has been rolled out with an aim to standardise the evaluation process in all universities across the country. "Different boards have different evaluation patterns. Certain boards are more liberal in terms of their evaluation, which results in inflation of the marks as compared to students from other boards. Due to this inflation, students suffer through a competition of high cut off merits. CUET is expected to provide a level playing field and be a great equaliser for all students across the board," experts opine.
While academicians believe that CUET will reduce the tendency of high cut offs for students, they have also added that the common entrance test will give an impetus to internal migration and diversify students' engagement in the universities. According to the UGC guideline, students can give entrance exams in 13 languages. Experts feel that this will give more consistency. Universities from different states will be able to engage a diverse population. The classroom diversity will eventually grow, which is important for national progress and improvement of cultural and subcultural interactions. Students will be able to migrate more from one state to another state, which otherwise would not have been possible due to the restrictive education system.