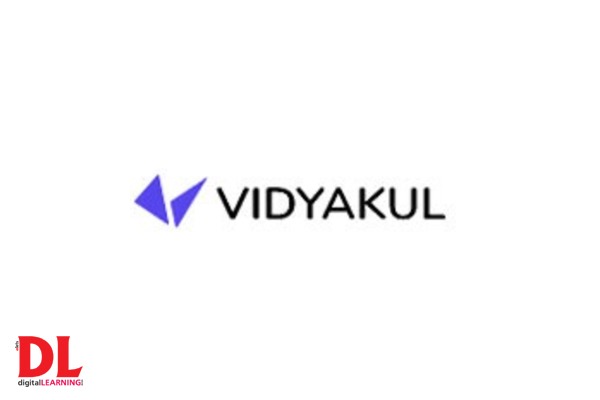 Vernacular e-learning platform Vidyakul has raised INR 12 Cr led by JITO Angel Network.
Along with JITO, the investment round was joined by Nadathur Technologies, Indorama Capital Holdings, Tech Innovations, Veena Munganahalli (Angel investor), and We Founder Circle.
Cofounders Tarun Saini and Raman Garg's research, which led to the creation of Vidyakul, a company based in Gurugram, revealed that state-board students were 10 times that of the Central Board of Secondary Education (CBSE) students.
However, they lag far behind in accessing quality education because of a lack of resources in their native languages and access to high-quality, reasonably priced EdTech offerings.
Vidyakul offers live lectures and pre-recorded courses (from Class 9th to 12th) in Hindi, Gujarati, Bhojpuri, and Hinglish for the state board students to learn better and succeed academically.
Tarun Saini, Founder of Vidyakul said, "We are building a platform, which is tailor-made to suit the needs of individual students, giving them a classroom-like experience. We are thankful to JITO Angel Network for its continued support to Vidyakul by not only investing in all rounds but also assisting in partnerships with various businesses committed to state board students."
Also Read | Edtech company AntWalk raises $7.5 Mn in Series A funding
JITO Angel Network (JAN) uses the community platform of the Jain International Trade Organisation to invest in and encourage aspiring business founders.
The company is making use of its active angel network and incubator facilities to serve as a conduit between business owners and the sector. The series' driving force was JITO Angel Network (JAN), and many investors joined after that.
According to the startup, this is the third time JITO Angel Investors have taken part in its investment round. "We are proud to associate with a company that aims to make education and access to learning universal in a diverse country like India. The goal ultimately is to support the education of minds who will form the bedrock of our country in the Asian century. Vidyakul, with its large content bank and regional focus, has our full confidence" stated Pooja Mehta, Chief Investment Officer of JITO Angel Network.
India's EdTech market is expected to reach $4 Bn by 2025, growing at a CAGR of 39.77%, according to the India Brand Equity Foundation. Of this anticipated amount, $1.5 Bn will primarily go toward pre-preparatory and after-school foundations programmes and the K–12 market. The demand for courses from Tier-II and III cities will also play a significant part in this growth.
Also Read | Edtech startup Leap bags $75 Mn Series D funding to help more students achieve overseas education
JITO, on the other hand, has so far amassed a substantial portfolio of 65+ businesses, of which more than 30 have raised up rounds and follow-on rounds. Among the businesses in its portfolio are Blusmart, Homecapital, ChargeGrid, NewsReach, Leadstart, Tablt, KaahaniBox, Siply, Fello, among others.