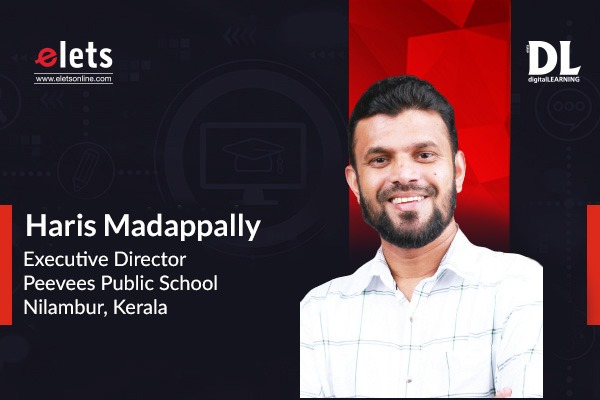 Schools are temples of learning, and teacher capacity is considered one of the most significant factors that have a deep influence on student learning. Most schools do practice schedules for continuous professional development – CPD measures for faculty members. Yet, the quality of learning from the teachers' side has a reduced repute. This is weirdly ironic. After all, aren't they learning professionals? Vastly competent professionals who make use of avenues to learn and formulate learning and lead learning for others? Shouldn't developers of amazing learning experiences for students also be the recipients of their own stellar learning experiences?
Ensuring deep and long-lasting learning experiences for all students, from elementary to senior secondary, is the strategic task that every school has to focus on. The teaching and learning department in each school has to be predicated on the belief that in order to attain this kind of learning for the students, must also attain this kind of learning for the teachers.
This is every now and then portrayed as 'best practice' or 'exemplary form in the teaching-learning process'. The ideal conditions for learning are to ensure a suitable learning environment for all learners in school, no matter their age or experience. Because the most prevailing learning experiences for students are personalized and receptive, then what we have to suggest for teachers must also mark those inevitable qualities.
Formulating experiences for deeper learning
The teaching and learning department of every school has to develop a professional learning experience for teachers that is centered on the principles and practices of deeper learning for their students. In the process of articulating the content and learning outcomes for the work with teachers, school leadership has to understand that we need to plan their delivery model. How the teachers learn is just as important as what the teachers learned.
The leadership team has to show a keen interest in hearing directly from teachers about what is important to them in their own learning. Teachers will have a lot of experiences to share. It will be like no one had ever inquired them a query like this before. Teachers will have a number of previous experience related to the following:
How a professional continuous learning process is scheduled
Privileges and unique opportunities afforded to some teachers but not to some others
Decision-making about the topics and content selected prioritised for professional learning
Involvement of School Administration
The aptitude of fellow teachers in learning and collaborative works
The quantity of support they got after an early session.
The need for professional and continuous learning to be suitable and appropriate to the grades or subjects taught in different levels of schooling
Thoughts of apprehension and exhilaration about trying a new thing in the classroom
A mixture of release and satisfaction when students responded to practice and reached the preferred outcomes.
Feedback and Teacher Learning Experiences
The School Leadership team needs to make conscious efforts to understand the teachers and develop a co-created set of foundational beliefs and values about how the professional educators have to behave in the school experience of their own learning. Those principles will work as a guide to creating and delivering professional learning for teachers. This co-created list can work as the team's playbook for planning. From its first use, it is expected to serve as a meaningful checklist, helping the leadership to create something impactful for teachers and students.
The leadership team has to build a Deeper Learning Foundations programme for teachers using these principles. As the school nears the end of one academic year offering that programme, the team can see measurable differences in both teachers' and students' levels of Meta cognition.
Views expressed by Haris Madappally, Executive Director, Peevees Public School, Nilambur, Kerala.