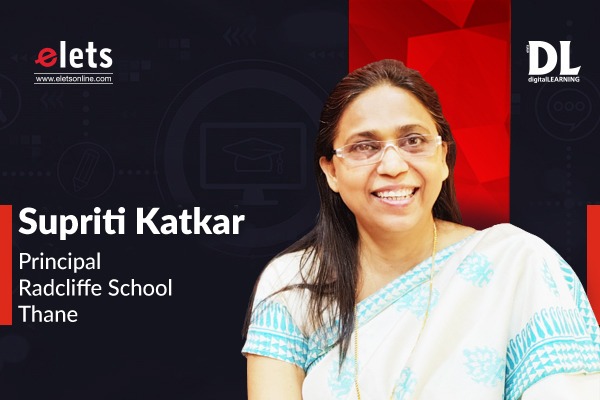 With the advent of the 21st century, we were happy to pronounce that the world is now a Global Village, everything is so well connected, and well collaborated. Education, research, and innovation had no bounds. Students across the world got connected through technology. Children could interact with students of remote countries, share projects, and have webinars and everyone felt their collective actions can help to build a more resilient education system for the future and sure they did. When the testing time came, we stood like solid rock and demonstrated that learning never stops.
Then came the unprecedented lockdown when schools, colleges, offices, courts, airports, railway stations everything closed. More than 1.5 million students across the world got affected by the school and university closure due to COVID-19 pandemic. Educationists across the world started creating platforms for collaborations and exchange to protect the right to education. The Global Education Coalition launched by UNESCO was embraced by organisations like WHO, United Nations, and academia all across the world to ensure that Learning Never Stops.
In a UNESCO report, Shuler and Winters, defined mobile learning as the utilisation of mobile technologies, such as smartphones, mobile phones, e-readers, and tablets to facilitate learning. They argue that these devices offer 'unparalleled access to communication and information. Yes, during the lockdown it was imperios, students needed personal learning pathways with micro–lessons to address the gaps in understanding and knowledge. There was a need to use Mobile Learning to get connected with students remotely, to communicate, and stay connected. Mobile devices helped deliver localised learning at a cost and scale which could be sustained by our masses. So yes, during the pandemic mobile was a boon.
However, the situations have changed now, do we deny that we are humans? We need to socialise, get connected, share educational content offline that human touch, and that sheer joy of running together in the playground or dancing to the same tune together in class. Reading, writing, and listening, the soft affectionate pat on the back by the teacher can never be replaced.
Yes, we have mobile/tablet apps that are meant for self paced learning. There are online lessons about nature available continuously during 5-week period between Earth Day and World Environment Day. Yet the experience of going to the school garden and observing the butterflies hop from one flower to the other or actually planting a seed in the soil, watering it for days together, and then understanding the process of germination that sense of accomplishment, joy, and sheer pride of a child will create an environmentalist for life.
We have wisdom walls all across the premises. Children when found not wearing proper school uniforms are asked to randomly say tables, numbers as big as 27 or 56. They, while standing next to the wisdom wall, have to calculate mentally, learn and say immediately Purpose? Yes, off course, the whole activity enhances their numeracy skills and above all, there is a sense of gratification after achieving the task. A teacher's acceptance and an affectionate reminder to follow rules makes a great difference.
It is important for school Principals and Managements to realise that we are dealing with human beings,each child is an individual, they have their own strengths and attributes and that can be understood and nurtured by a teacher and not a mobile app. We, as schools, need to embrace them wholeheartedly and unconditionally, only then can we have geniuses created.
Views Expressed by: Supriti Katkar, Principal, Radcliffe School, Thane