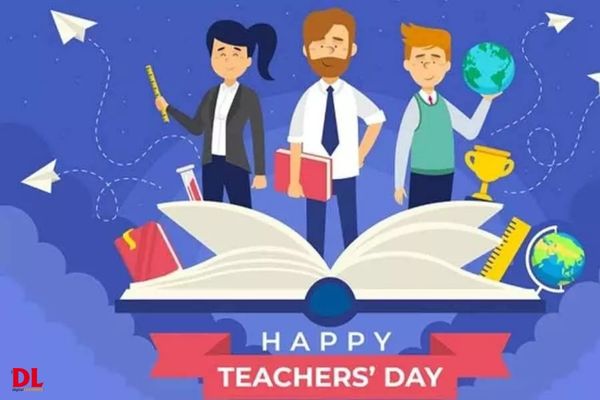 Innovation is the carrier of change for positive development. Teachers have been creating these innovations and enhancing best practices in education paradigm for a long. Sheeba Chauhan of Elets News Network (ENN) interacted with various educators to celebrate their commendable contribution and trailblazing innovations on the occasion of Teachers' day. Edited excerpts:
Dr. Yajulu Medury, Vice–Chancellor, Mahindra University
"Remembering the great teacher and an influential Indian thinker, late Dr. Sarvepalli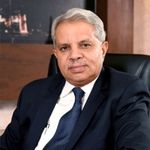 Radhakrishnan on the occasion of Teacher's Day which also marks his birth anniversary. From imparting wisdom to guiding and motivating future citizens, the role of a teacher goes far beyond the boundaries of a classroom. A teacher not only educates youngsters but also supports them in overall personality development, turning young minds into global thinkers and engaged leaders. While the pandemic was filled with setbacks, the period also led to the rise of a more passionate, resilient, and adaptable teaching workforce. A passionate workforce like this accompanied by an appropriate ecosystem that is capable of fostering the growth of both teachers and students can surely take India back to its glory days, turning our nation into a hub of knowledge and innovation."
Rishi Khemka, Founder and CEO, MindBox India
"A teacher or 'Guru' has the power to influence, shape and direct an individuals character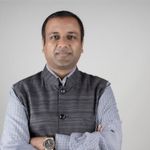 and caliber. As the nation charts its growth path towards Atmanirbharta, the youth will play an important catalyst in this journey. As technology takes the center stage, it has become pivotal for us to expose students to new-age future tech concepts at an early stage. In order to ensure this, there is a need to have an interdisciplinary approach to education that integrates learning with practical application and on-ground projects. At MindBox we endeavor to create an ecosystem of academic experts and teachers who inspire the students to follow their interest in technology, thereby empowering them with future skillsets"
Sarita Digumarti, Chief Learning Officer, UNext
"The last two years have seen a massive disruption in teaching frameworks,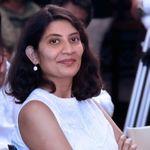 methodologies, and strategies. It is increasingly becoming clear that teaching a Digital First audience requires new ways of leveraging technology, which allows for greater reach and greater personalisation of learning journeys based on learning styles. However, the most critical aspect of learning, especially at younger ages, is the ability of a teacher to meaningfully connect with every learner, in person or online, and we need to ensure that our updated learning models appropriately cover this important aspect."
Amit Singhal, Founder, Sitare Foundation
"We need to cultivate intelligence and an inquisitive mindset in order to realise creative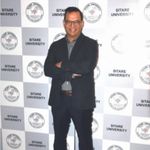 possibilities uniformly across the socioeconomic fabric of India. The underprivileged children of our nation also need equal access to quality education to shape them into potential leaders of tomorrow. Just like education, a good teacher has the potential to alter the course of an individuals life as knowledge serves as a pillar of strength and a guiding force in a students life. Their capacity to provide inspiration, direction, mentorship, encouragement, and support makes them an indispensable part of any student's life."
Dr. Sindhura P, Director, The Narayana Group
"The education ecosystem is constantly evolving and changing. Effective learning is the function of retention and error correction. The mind requires strong associations to enhance retention and continuous feedback for error correction and deepening understanding. Innovations in technologies and teaching strategies target these two aspects of learning.
In recent years, teaching strategies incorporating multiple intelligences, project-based learning, peer-to-peer learning, game-based learning, and the Feynman technique have been adopted in classrooms. These methodologies direct students' focus onto the learning outcome and build multiple points of association around specific concepts in their minds. They serve to retaining knowledge better and positively affect students' emotions towards the subjects being learned. They also provide feedback for quick iterations which correct misperceptions and allow for creative thinking.
Rapid technological innovation has added several tools to improve learning. Improving visual content enhances understanding and increases retention. Specific and targeted feedback at a minute level helps students and teachers close learning gaps faster. They enable adaptive learning by matching the level of questions to the learner. They also enable remote doubt solving and proctoring for better reach.
We are at the onset of an exciting period of innovation in education. As research in neuroscience gathers pace, we will better understand our brain and how to be more effective at learning. This will lead to better tools and significantly improved learning outcomes for students."
Dr. R Sugant, Dean – School of Management & School of Economics and Commerce, CMR University
"Marketers divide India into two – India that is affluent and can afford and Bharat that is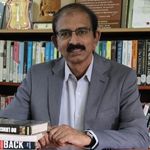 the large majority who are aspiring to move up the value chain. Similarly, while we consider change and innovation, especially with regard to technology in higher education, we can divide India into two – India A – that are the top 20% of the students who are aspirational and fairly clear about their goals and get into top tier institutions – IIMs, IITs, NITs and other top Arts, Science, Commerce and Engineering colleges of the country; and India B – that constitute the majority 80% of students who are not clear about their goals and pursue their graduation for the sake of a degree. As an inclusive society, we should consider this India B while introducing change and innovation in education.
While India A quickly adapted to online courses, India B is not enthused about them and does not embrace them enthusiastically. For the learning to percolate to India B, technology has to go beyond plain vanilla online courses. The courses should be built on gamification and simulation, which can attract and retain the attention of India B. The irony is these courses are comparatively expensive to build and neither the students of India B nor the institutions where they are studying can afford them. Essentially for a majority of Indian students, change and real tech adoption in education is a utopian dream, at least for now."
Sandhya Gatti, Head – Pedagogy and Professional Development, Chaman Bhartiya School
"The education ecosystem in India ironically has remained resistant to change despite glaring changes in, and demands of the society, economy, and in the needs and children today. The NEP 2020 clearly reflects the need to restructure not only our systems, but also our mindsets. Change and innovation in education are therefore, not only to be expected but actively thought about and implemented. This means school leaders, teachers, and parents must constantly challenge the status quo, and look at society as a vibrant, and dynamic entity. Education and education systems must keep the problems of such a changing world in perspective while designing curricula for young learners. A foresight into what kind of world our children will be getting into should shape the digital or non-digital innovations in the education space today.