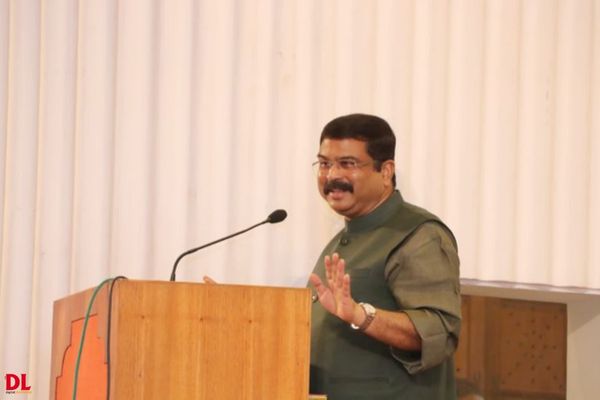 The centre is aiming to achieve 50 per cent gross enrollment rate (GER) in higher education by 2035 and the National Credit Framework will be a key element.
Education Minister Dharmendra Pradhan addressed the National Credit Framework (NCrF) workshop at the Indian Institute of Technology (IIT Delhi), and said that NCrF will recognise applied aspects of knowledge and skills, and soon "there will be credit system for sports."
"National Credit Framework will be a key for enhancing the economic convertibility of education, bringing a vast majority of our population under the fold of formal education and skilling, achieving GER targets and accelerating India's march towards becoming a $5 trillion economy," said Pradhan.
While talking about Digital Credit Framework, the minister further mentions the Academic Bank of Credits (ABC), a platform where students can digitally deposit and update their academic and skill proficiency on the skill India portal.
During the address, the minister emphasized the need of both academic and skill capabilities of a student. "At present, 27 per cent of the students are in higher education. Among the 27 per cent, 40 per cent of the students are in professional courses like Engineering, Medical, while the remaining 60 per cent are in other streams which have less job opportunity," he said.
Pradhan further advised the students to pivot more on skill development along with increasing academic qualification. To support his quote he cited an example, "Most of the experts who aid police in solving the hacking and cybercrime cases are school dropouts and not IIT graduates."