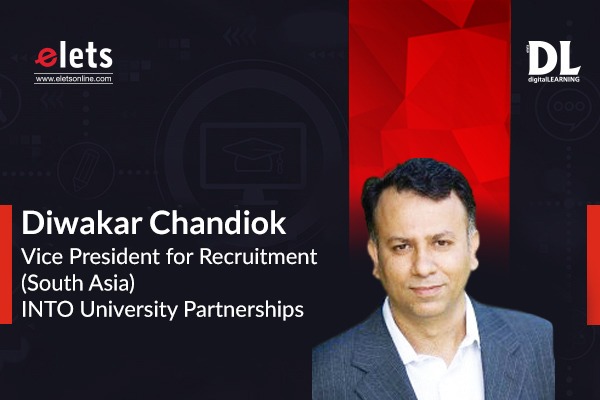 According to the latest global survey by INTO University Partnerships, more than nine out of ten Indian recruitment agents (93 per cent) expect to send more students to the UK in the current academic year than last year, with nearly two-thirds expecting to send significantly more. Meanwhile, 92 per cent expect to send more students to the US, 87 per cent to Canada and 71 per cent to Australia. The study abroad demand and confidence among Indian education consultants remain higher than the global average.
The buoyant mood among recruitment agents is reflected in the mobility statistics for Indian students heading overseas for higher education. The US issued 82,000 student visas to Indians in 2022, higher than any previous year. According to UK visa data, visas to Indian students increased by 88 per cent in the 12 months to the end of Quarter II, 2022. This year-on-year increase in visa issuance is a testimony to the growing demand for studying abroad among Indian students.
There are many reasons that are encouraging Gen Z students to move abroad for further studies. Better quality of education, bright employment prospects and a chance to gain an international perspective are among the top motivating factors. A Gen Z survey conducted by INTO in India earlier this year, revealed computer science as the second most preferred subject for Indian students looking to study abroad. In total, 12 per cent of both millennial and Gen Z students said they were interested in computer science — second only to engineering (18 per cent ) and ahead of business studies (11 per cent ). Over 1,250 Indian students took part in the survey.
These highly sought-after programmes are widely available abroad and have a high demand in the job market. A number of foreign universities are also globally renowned for research-based courses, ready with post-doctoral research opportunities. Vibrant campus life and extracurricular activities also add to the joy of studying at foreign universities. Exposure to multiple cultures gives students a global perspective and helps acquire soft skills that enhance their personalities and contribute to their overall skillset. Apart from developing good communication and interpersonal skills, living abroad also helps students become more independent and confident, which goes a long way in working or settling in a new country.
Dishant, an Indian student, completed his Master's in Computer Science at University of Alabama at Birmingham (UAB) in 2018. He began his career with LinkedIn in California and recently accepted a role with Google as a Senior Intelligence Investigator, Trust, and Safety.
Dishant's career goal was clear from the very beginning about pursuing his chosen field of study at UAB. The UAB offered him a world-class learning experience, academic excellence, and research opportunities. He set off on his career path with a brilliant opportunity, proving how his degree played a key role in transforming his life.
Haneet and Dishant are great success stories for thousands of students who want to pursue their study abroad dreams. They represent India's unrivaled pool of young talented people who are at the frontline of research, technology and emerging fields that are shaping our highly connected world today. They represent a new generation of global citizens who are eager to make a difference.
Views expressed by Diwakar Chandiok, Vice President for Recruitment (South Asia), INTO University Partnerships.