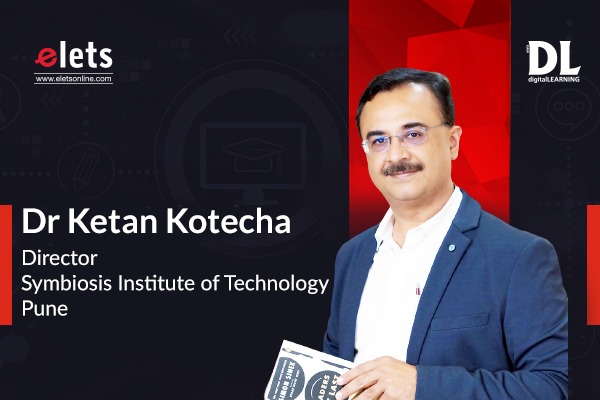 The University Grants Commission approved the proposal to pursue two full-time degrees simultaneously on April 12 of this year. Multiple UGC committees have debated this change for several years, but with the advent of the New Educational Policy (NEP) 2020, this was one of the first changes to be implemented. Double majors or equivalent degrees have long been popular in several European and American countries. With this change, India has come closer to being uniform with international educational norms, with emphasis on increasing involvement of technology, multidisciplinary education, research-based learning, and the nexus between industry and institutes being some of the key features.
In the last two decades, UGC and AICTE (All India Council for Technical Education) have tried to incorporate holistic education in the curriculum in addition to the incorporation of steps such as Ability Enhancement Compulsory Courses and Choice Based Credit System but with varying degrees of success in outcome. With NEP, students are empowered to design their career and knowledge pool to a greater extent than earlier. This choice ushers in the possibility of a spike in the number of multidisciplinary experts who will ideally be prepared to tackle the upcoming challenges of a complex world, both in terms of the needs of the market and society in general.

For example, if a student seeks to combine their distinct interests in biological sciences and computer science, especially in emerging fields such as Artificial Intelligence and Machine Learning, then following the NEP guidelines, they will now have a unique academic framework that was not possible earlier. A its long-standing innovative and technologically enhanced infrastructure and extensive collaborations with several leading institutes and members of the industry, is ready to adapt to the change.
Students are actively encouraged, with special inputs from academic and industry experts, to embark upon this multidisciplinary journey and are meticulously guided along the path. The guidance includes advice on the choice of credits, suggestions for projects, supervised collaborations among students across departments, and real world exposure through the wide network of industry partners who are leaders in their respective fields.

The implementation of NEP is not limited to purely academic and industry-oriented grooming but extended to personality development and skill-oriented subjects such as critical thinking, creative thinking, and design thinking, along with activities such as sports, debates, events, and platforms for peer collaboration and review of projects, etc.
NEP encourages students to be involved in research and gain industry experience even during their initial undergraduate years. The institute's long-term connections across academic and corporate circles help the student identify and pursue a niche early on in their career, thus giving them an edge in this time of fierce competition. Another advantage that the tech-enabled pedagogy of SIT, Pune, helps with is familiarity with technology, which will strengthen the resumes of the students in today's hybrid and tech-enabled working environment.
As NEP allows industry leaders with extensive experience in their respective fields to teach without having mandatory academic qualifications, this presents an exciting opportunity to incorporate and impart different approaches to learning the subject matter along with the lived-in experiences of the experts as an enhancement to the institute's already advanced and dedicated academic faculty. In the age of start-ups, where several industry leaders have a proven track record of running successful companies that do not directly use their formal qualifications, such classrooms run by such personalities will prove to be inspiring for aspiring entrepreneurs as well as provide an insider's view for future job seekers and recruiters alike, in the ever-changing landscape of the modern job market.
SIT, Pune, has been for several decades, a leading engineering institute in Pune with a strong placement history across departments, especially the Civil Engineering Department, with students placed in numerous leading companies. The institution also provides students with platforms to grow into leading academics as well as entrepreneurs, with platforms such as the Symbiosis Centre for Entrepreneurship and Innovation (SCEI), a business incubator, funded and recognised by the government. The implementation of the NEP will only further the pursuit of excellence and innovation that the institution has long fostered.
Views expressed by Dr Ketan Kotecha Director, Symbiosis Institute of Technology, Pune.