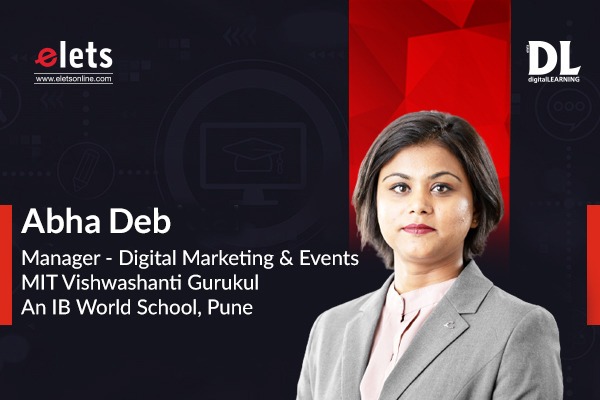 As technology has enabled new ways of learning, communicating, and working collaboratively, the four walls of the classrooms are no longer a barrier. Education must adjust to the Fourth Industrial Revolution.
The Fourth Industrial Revolution describes the blurred boundaries between the physical, digital, and biological worlds. It is a fusion of AI (Artificial Intelligence), Robotics, the Internet of Things (IoT), 3D Printing, and other technologies.

Technology is transforming how we think, work, learn and play. It is happening so fast and at an incredible pace compared to any point in human history. If we want our students to excel in the future, we must ensure they receive an education that prepares them for today's world. With the right skills, they will be able to thrive no matter what challenges they face.
According to the World Economic Forum, "Higher degree of cognitive abilities will be needed for ample amount of occupations, such as problem-solving, Logical Thinking, creativity as part of their core skill set, which we need to imbibe at a very early level in our education system.

In 2055, half of the world's current work activities will be automated, which means that the world will be drastically different from the one our schools and universities are designed. Formal education began around the First Industrial Revolution when early schools were less about improving children's minds and producing a punctual, obedient workforce for the new factories. We see students increasingly taking ownership of their learning now that information is widely available. The teacher provides mentorship and context along the way, but the student is more in the driver's seat than ever before.
Knowledge at Fingertip
We are in a world where readily searchable knowledge at our fingertips is available; we do not need to memorize facts anymore. Nevertheless, we will need to learn new skills to help us manage the powerful tools at our disposal. We need to know how to elucidate search results, critically assess the quality and integrity of information, and make ethical judgments about using it. To come up with solutions to the world's complex problems, we need to think creatively.
In the future, education will be structured around Problem-Based Learning, seeking the engagement of the students curiosity rather than simply presenting them with the information. Instead of saying, 'here is information for you to remember, one must say, 'we have a problem to discuss, and then only students will get involved in that problem.
Motivated students are involved in something that means they are interested in unstructured information; only those with ways to engage in information get better outcomes. Learning is a social process that, with others, has better results.
That means we should be focusing on something other than the traditional curriculum.
Phenomenon-Based Learning is a method of teaching that focuses on real-world applications of knowledge instead of taming learning into different subjects. In this type of setting, a lesson might include topics from history, geography, and writing or working in collaboration to design and build an automobile. This medium emphasizes the skills like communication, creativity, and critical thinking that prepare a student for the workplace of the 21st century. We live in a New World where a teacher plays a distinctive position. Today's students are the first generation who are growing up with the internet and are getting educated by the same. This new teaching and learning journey is a new domain for teachers and students.
So, will a teacher be able to lead? Or will students be left unanswered?
Educationalist Erica McWilliam has emphasised shifting the teacher from the "guide on the side" to "sage on the stage" to "meddler in the middle". The "meddler in the middle" stands alongside students, stretching the students to expand their perception.
The next-generation learning spaces will be 'Flipped'
The teacher-as-sage can leave the stage at the front of the class to demonstrate their knowledge, and students can come to class to learn. They can sit in the first row facing the teacher.
In the future of Education System, homework will have to happen before the lesson starts. Teachers can record structured content for the students to absorb at their own pace, and when teachers come into the classroom, they can help the students solve the problem. This setup is the "flipped" classroom. It is bigger. Multiple monitors in an active learning classroom space allow students to follow along with course materials and look up information online as it becomes relevant, giving them a more well-rounded and comprehensive education – this combination of traditional teaching and online teaching is called "Blended Learning". Modern schools will require a much wider variety of learning places, from spaces where groups can work together to corners for self-learning and everything in between.
The collaboration will be the core skill
In a world where technology is automating more and more routine tasks, students who can offer creativity, intuition, and innovation will be especially valued. Global teams will recognize the importance of communication and collaboration, which will be essential skills in the future workplace.
The idea of collaboration is to put young people together in one place, where great conversations and new ideas are sparked; this can be done by designing a creative outcome to bring people into a group who may need to be used to the idea of a collaborative environment.
"Students learn from each other; they do not just learn in the classroom; they learn outside the classroom, maybe at their dining tables or the coffee shops. A group of students with their laptops sitting around a table is a wonderful learning environment" – Stefan Jakobek, HOK
Views expressed by Abha Deb, Manager – Digital Marketing & Events, MIT Vishwashanti Gurukul, An IB World School, Pune.