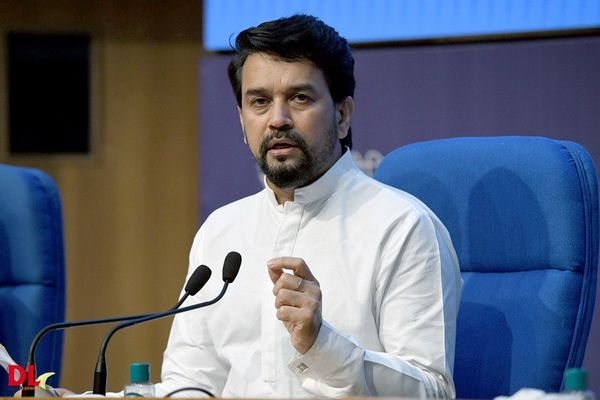 Anurag Thakur, the Union Minister for Information and Broadcasting, stated on Thursday that the BJP government in charge at the central level is committed to offering digital education to people in villages across the nation, including Hamirpur.
The minister gave school bags and study tables to 2,500 kids as well as computers to the teachers of 140 "Ek Se Shrestha" centres in this area.

According to Thakur, providing children with a quality education is the only way to address difficulties with employment, migration, and the state's economy.
The minister also launched Digital Ek Se Shreshtha in the Hamirpur parliamentary seat with the motto "Hamara Sankalp, Hamara Prayas, Sabko Shiksha, Sabka Vikas," which aims to bring high-quality education to every community for every child's bright future.

With 140 panchayats in the Hamirpur parliamentary seat operating "Ek Se Shrestha" centres and providing employment possibilities at the panchayat level, more than 2,500 youngsters are currently receiving free education.
In these centres, kids are given all the tools they need to learn, including books, copies, whiteboards, and stationery.
Thakur also advised the teachers to use cutting-edge teaching strategies and focus more on the overall growth of the pupils.