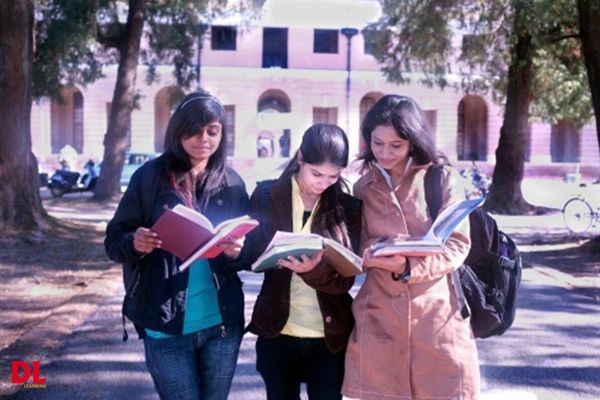 Enrollments increased by 7.5% from 2019–20 and 21% from 2014–15, according to the government's All India Survey on Higher Education (AISHE) 2020–21. According to survey results, enrollment in higher education institutions surpassed the four crore mark for the first time in 2020–21, crossing an all-time high of 4.14 crore.
From 1.88 crore in 2019–20, there are now 2.01 crore more female students enrolled. Since 2014–15, there has been a surge of about 44 lakh (28%), according to the survey data.
Also read: India's first digital university will expand opportunities for higher education
Since 2011, all higher education institutions located in Indian Territory and providing higher education throughout the nation have been included in the All India Survey on Higher Education (AISHE) conducted by the Ministry of Education.

The survey gathers thorough data on various aspects, including student enrolment, instructor data, infrastructure data, financial data, etc. Higher education institutions, or HEIs, filled out the data online for the first time in AISHE 2020–21 using the Web Data Capture Format (DCF) created by the Department of Higher Education with assistance from the National Informatics Centre (NIC).
In an official statement, the Ministry of Education said, "The total enrolment in higher education increased to nearly 4.14 crore in 2020-21 from 3.85 crores in 2019-20. Since 2014-15, there has been an increase of around 72 lakh in enrolment (21 pc). The female enrolment has increased to 2.01 crore from 1.88 crores in 2019-20. There has been an increase of around 44 Lakh (28 pc) since 2014-15."
"The percentage of female enrolment to total enrolment has increased from 45 pc in 2014-15 to around 49 pc in 2020-21. As per 2011 population projections for 18-23 years age group, GER has increased to 27.3 from 25.6 in 2019-20," it further added.
According to the survey, enrollment of SC students increased significantly in 2020–21 compared to 2014–15, rising by 28% for SC students overall and by 38% for female SC students.
"Significant growth of 47 percent in ST student enrollment and a 63.4 percent increase in female ST student enrollment in 2020–21 as compared to 2014–15. Between 2014–15 and 2020–21, the number of students enrolled in Institutes of National Importance (INIs) increased by nearly 61 percent.
In the specialised universities related to defence, Sanskrit, biotechnology, forensics, design, sports, etc., enrollment has increased in 2020–21 compared to 2014–15. According to the report, there were 94 lakh pass-outs in 2019–20 but 95.4 lakh in 2020–21.

br>