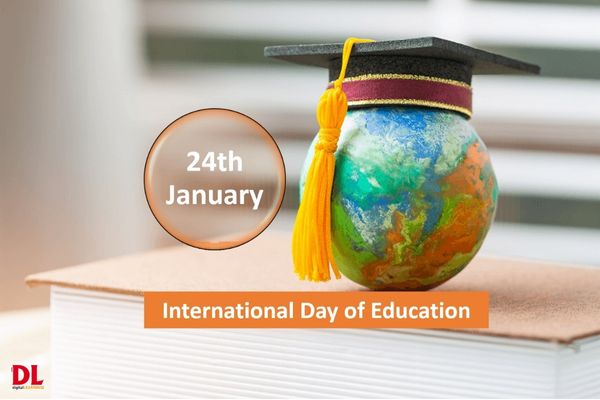 Today marks the annual observance of International Education Day, a day dedicated to promoting access to quality education for all individuals around the globe. This year marks the 5th International Education Day. The theme for this year is "Invest in people and prioritize education." The theme is very much aligned with the famous quote by Benjamin Franklin – 'An investment in knowledge pays the best interest'.
Education plays a vital role in shaping individuals, communities, and societies, so it is essential to ensure that everyone has access to quality education. It equips individuals with the skills, knowledge, and values they need to lead fulfilling lives and contribute to their communities and the world at large. Education is also a fundamental human right and a key driver of economic and social development.

International Education Day aims to emphasise the role of education for peace and development proclaimed by the United Nations General Assembly.
With this year's theme, nations will gauge the issues like the digital divide and forming an equitable and resilient education system. 2022 witnessed many students from low-income backgrounds facing challenges in accessing online education; while digital education is making strides all over the world.

To address these challenges, it is important to invest in education systems that are inclusive, equitable, and resilient. This includes investing in teacher's training, technology, and infrastructure to support remote and online learning. It also means that education is accessible to all, regardless of socio-economic background, gender, race, or location.
Also read: National Education Day – A journey from changing courses to transforming education
In addition to promoting access to education, it is also important to ensure that education is relevant to the needs of the 21st century. This includes integrating sustainable development education into curriculums, teaching students about sustainable consumption and production, and equipping them with the skills they need to address the challenges of climate change and environmental degradation.
On International Education Day, let's ensure that everyone has access to quality education – the need of the 21st century. Together, we can build an ecosystem that 'Invest in people and prioritize education.'