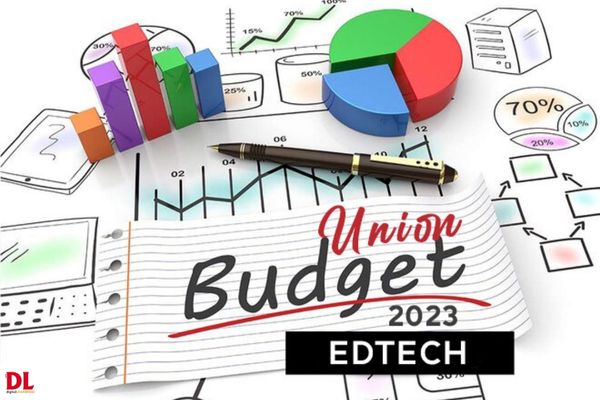 The Union Finance Minister, Nirmala Sitharaman, will present the budget for the upcoming fiscal year on February 1, 2023. The Finance Minister would be presenting her 6th straight budget, and several expectations are associated with the upcoming budget.
Education – the biggest catalyst to the development of the nation, plays a prominent place in the upcoming budget. The past year followed the recovery from the catastrophic pandemic, but now the sector is set to fly and bridge the much-needed gaps. As per the latest AISHE (All India Survey on Higher Education) report, the gross enrollment has crossed all-time high and reached the 4 crores + mark – but the question arises on the quality of education; will there be any enhancement to the approach of teaching practises in the coming years?
According to Indian Skill report 2023, we have moved from 46.2% to 50.3% which is considered a significant improvement; technology played a big role in such significant improvements. Now, all the eyes are tucked on the Finance Minister's walk to bring fortuity to the education sector with the upcoming budget. Affordability and accessibility have been the two broken bridges between the growth of the Indian education sector. Edtechs brings in the platform that solves both the challenges to a humongous extent. The entrepreneurs or the Ed+Tech leaders are most anxious and excited to unfurl the canvas that the new budget will provide to them.
Also read: Education gets the "Big digital push" with Union Budget FY-23

With the same background, Sheeba Chauhan of Elets News Network interacted with various edtech leaders to know about their expectations from the forthcoming Union budget 2023. Edited excerpts:
Lejo Sam Oommen, Managing Director, ETS India shared, "Driven by a young demographic, India is fast becoming a talent pool for the world. The Government aspires to have 25% of the global workforce to be Indian by 2047, and therefore early-stage exposure to Internationalization is key to meeting this objective. The Union budget 2023 outlay must provision for 'Internationalization' at State and Central Government Universities, while also making India a destination for foreign students. Exchange programmes between global institutions and Indian universities will augur well for learners who are presently devoid of international exposure."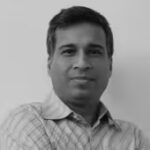 Tarun, Chief Executive Officer & Founder, Knimbus shared, "The Budget of 2023 comes nearly in tandem with the roll out of the New National Education Policy, and therefore the Government will be using this opportunity to accelerate some of the foundational principles of NEP 2020 which are Access, Equity, Quality, Affordability, and Accountability. Given that Digital driven access is the key theme of NEP 2020, Government should encourage setting up of a Digital Library ecosystem that can work in conjunction with Digital Universities that are being planned. Such digital content repositories will not just aid learners, but also support institutions and educators with classroom learning given ease of access to curated and authentic content."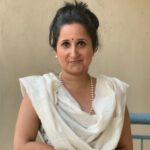 Roopali Mehra, Founder, Mytransform shared, "Education allocation in Union Budgets have conventionally steered towards brick and mortar set-ups designed to impact classroom learning and teaching. In the NEP year, given the strong focus of digital to drive both reach and equity, Govt. must focus on career awareness to drive employability. About 50% of India's population is below 25 years and for this segment to make India a talent powerhouse, it must have the right tools for informed career decision-making and engagement. Provisioning for such tools, albeit with a public private partnership model, within an institution will enable informed decision-making skills in youth. We look forward to a budget outlay that focuses on building a career-ready generation along with strong education / skill credentials."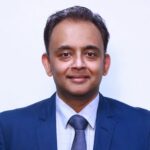 Anish Srikrishna, Chief Executive Officer, TimesPro shared, "In the Indian Higher Education and H.EdTech sector, affordability and accessibility are critical factors. We anticipate that taxes on educational programmes will be reduced significantly from the current 18%. This will ease the burden of millions of learners seeking a better future through skilling and upskilling programmes, thereby influencing employability and employment.
We hope that the government will encourage greater private participation in its digitization efforts, especially where it concerns professional learning and skill-based education. Industry partnerships with learning institutions can help to bridge the industry-academia divide and steer our young population towards job readiness. Private H.Edtech players with experience in online delivery can help to accelerate efforts in content development, development of smart user interface & experience, and in the professional development of educators. I am sure our regulators will consider involving private participation to drive reach and engagement, to ultimately grow the GER to NEP target of 50% and of course drive improved learning outcomes. The proposed Digital Universities can be a great force multiplier in this mission and we look forward to an enhanced role for private H.Edtech firms here."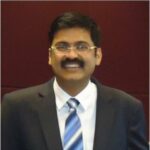 Ratnesh Jha, Chief Executive Officer, Burlington English shared, "The Indian subcontinent in the 21st Century is emerging to be a human skill factory for the world. A robust provision to digitize the educational grassroots and to identify the 'communication dividend' ruling our population is the next big step to making socio-economic strides internationally. The linguistic demography of India is a unique and exciting trump card and if played well, expert English language augmentation to the native speeches can give the nation a fair lead this century."
Mayank Kumar, Chair at IEC (India EdTech Consortium) shared, "India holds one of the largest youth populations and is yet to be considered the 'Teaching capital' of the world. The biggest growth deterrent here is the higher interest rates on education which make it an expensive proposition for students, working professionals, or parents. Hence, legitimate tax benefits will be instrumental in granting applicants with higher rebates and deductions in tax calculations while also making online education a household phenomenon. While NEP 2020 has created several milestones in the last two years, we now need more strategic and targeted actionable to accelerate quality curriculum and vocational skills by academic institutions/HEIs.
Strengthening of learning infrastructure across non-metros could be pivotal. Indian Edtechs have built strong capabilities to operate at low bandwidth internet which can enhance India's literacy rate dramatically. We expect the upcoming budget to accelerate wider collaboration with Edtechs to serve a two-pronged purpose: (a) to co-create a curriculum across K12, test-prep, and higher education that stands at par with our global counterparts, and (b) to further scale quality education across levels thereby, also accelerating India's GER ratio. These developments supported by GOI shall accelerate acceptance of online education while also strengthening India's stature as the knowledge superpower and Teaching capital of the world."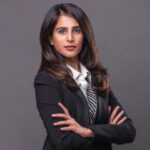 Minal Anand, Founder & CEO, GuruQ shared, "Previous year, many Ed-Tech businesses shut down or downsized, which resulted in numerous job losses. The government should create regulations that make it simpler for new businesses to operate. The government's increased funding and support for internet ventures is one thing that is anticipated. Some nations will promote innovation and expansion in this industry through government assistance for subsidized rates and incentives for Ed-Tech businesses. Utilizing the allocated cash is important, and the Ed-Tech industry is more than prepared to work with the government to expedite the expansion of education in India. The government should give serious thought to reducing the tax on ed-tech goods and services. So, sure, we would like to see the government collaborating closely with Edtech firms to make this vision a reality."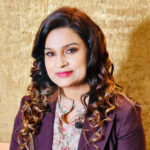 Piyalee Chatterjee Ghosh, Founder and Director, Myfledge Institute of Aviation and Hospitality shared, "India needs to gain a competitive edge over other global talents, which will only be possible through impactful education initiatives. Students from every corner of India should be empowered through special skill development programs. Increased allocation of funds and the number of centers will also work to the benefit of increasing the volume of talent ready to take up technical jobs."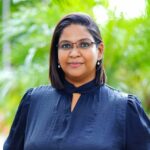 Dhuwarakha Sriram, Chief of Generation Unlimited (YuWaah) and Youth Development and Partnerships at UNICEF shared, "The much-talked-about demographic dividend of India, with over 350 million young people, requires concerted efforts by all stakeholders toward realising the potential of young people. The government, private sector, UN agencies, and civil society have been working on varied initiatives for young people. A transformative example is the National Education Policy, which is the right step in this direction. We need to continue to systematically work together to maximise the impact of our initiatives and build Public-Private-Youth Partnerships, with young people at the centre.
With the upcoming budget, we are hopeful that substantial focus and resources will continue to be channelled toward young people's needs and aspirations. In the long term, these investments and efforts will yield results for young people and India. This will be a step forward towards achieving the vision of the National Youth Policy as well as the Sustainable Development Goals, while ensuring young people are able to make the most of the opportunities generated in the process."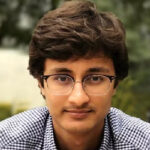 Aarul Malviya, Founder, Zamit shared, "With the 2023-24 budget around the corner, as an AI-powered edtech solutions provider empowering students and teachers with future-readiness skills, we believe the government should focus on the following.
First, the foundational infrastructure for digital learning must receive adequate impetus in the budget in the form of financial and policy incentives, including tax support and subsidies for private players who have taken the initiative to invest and contribute to this direction.
Second, given the pivotal role that the quality of teaching plays in terms of learning outcomes for learners, the budget should make provisions that would incentivize and help in improving the teaching pedagogy and methodology of instructors and teachers. The improved quality of teachers would not only result in students acquiring 21st century skills but would also make them adequately future-ready to face the challenges they might face in more tech and skill-based workplaces of the future."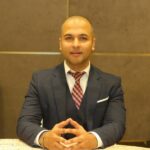 Harsh Bharwani, CEO and Managing Director, Jetking Infotrain shared, "According to Finance Minister Nirmala Sitharaman, this budget would advance India and be on pace with Budget 2023. Additionally, several organisations have revised downward their projections for India's growth rate for the fiscal year 2022–2023. The RBI has revised downward its projection for the country's growth rate for the current fiscal year to 6.8%. EdTech business owners are proposing a lower tax band on educational goods and services in the next Union budget of 2023. They believe that high tax rate for early adopters of EdTech now prevents education from being more democratic at a time when the government is striving for it.
The current GST rate for products and services used in education is 18%. According to the Indian Edtech Consortium, the government should consider putting educational goods and services in a tax class with a rate of between 5 and 12 percent. The administration asserts that education is not for business and the NEP recommends implementing multimodal learning (new education policy). But when it comes to the GST that EdTech companies pay, the tax structure has not kept up with it. 18% is the typical cost for educational services. Others, including teaching aids for schools, are subject to a 28% tax. However, EdTech companies cannot charge parents since schools are not allowed to. India's education policy and the GST system for EdTech are therefore at odds with one another. Hence, the upcoming budget is a hope for EdTech companies to foster in the Indian market. However, it is only time that will tell whether their expectations will meet or not."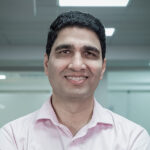 Sumeet Mehta, Co-Founder & CEO, LEAD shared, "The National Education Policy promotes the use of technology in teaching and learning. The direction and guidance of the Ministry of Education, as per the policy, is to promote multimodal learning so that high-quality resources are made available to all students, irrespective of location or background. This can be enabled by increasing the penetration of digital infrastructure in schools and educational institutions. Digital tools and content in smart classrooms are key to enriching students' learning.
GST exemption on the supply of goods (including TVs/tablets for digital education, currently @28% GST) and services (used for teaching and learning applications and content, currently @18% GST) to educational institutions and intermediaries can reduce the overall cost that is currently passed on to schools and parents. This will make goods and services for education more affordable and will foster the implementation of NEP across the country.
Additionally, GST exemption on the printing of school textbooks will make these books more affordable for low-income parents. For the same reason, printing and service of assessments/examination papers that are a part of the curricula in schools should also be exempted from GST."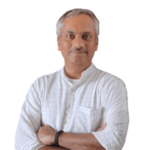 RCM Reddy, MD & CEO, Schoolnet India Ltd shared, "The last few years have seen tremendous activity in the education and EdTech sectors. There was a significant boom in after-school EdTech during the COVID-induced lockdown, but the in-school system unfortunately suffered. As UDISE 2021-22 data shows, the fallout has been a decline in the number of schools and teachers in the country as well as in enrolments at the pre-primary and primary levels. In the last few months, however, India has realised the importance of balancing in-school and after-school learning by leveraging the benefits of technology. Schoolnet, which has always believed in a holistic approach to solving the problems of access, equity, and quality of education, hopes to see a greater emphasis on strengthening the digital capacities of schools with a parallel vision to create an enabling environment to promote asynchronous learning for students at home. Analogous to the NEP 2020 and schemes such as PM SHRI, we look forward to a reflection of these priorities in the Union Budget 2023-24."

br>