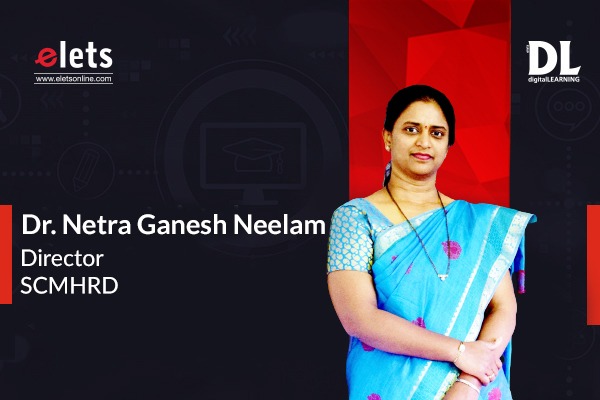 Symbiosis Centre for Management and Human Resource Development popularly known as SCMHRD is the first B-school in Pune to get AACSB accreditation in 2020. This achievement puts us amongst only 5 percent B-Schools in the world to have this accolade. We offer 3 full-time residential programmes.
Master of Business Administration
Master of Business Administration (Infrastructure Development and Management)
Master of Business Administration (Business Analytics Over the last 3 decades, SCMHRD has been motivated towards living up to them through bringing in innovations and initiatives which strengthen students, corporates and society. Towards engagement, we initiate:
Variety of psychometric tools to bring in clarity amongst students on understanding themselves and choosing the right specialization
Mentoring is regularly done by faculty and alumni
The curriculum is reviewed for robustness by internal as well as external stakeholders.
Connect with the industry through Internships and Live Projects. Students complete more than 350 live projects annually; thus, experiencing the interface of corporate work culture along with academics.
Provide collaborative learning opportunities to students of diverse geographic, cultural, linguistic and academic backgrounds
We promote interaction with international faculty and students, both online and face-to-face through exchange programs, International conferences and scholar-in residence opportunities.
We promote a case-based learning approach to enable students to apply critical thinking, communication and collaboration skills to appreciate multiple perspectives and achieve sustainable and ethical outcomes for all stakeholders.
We promote the blending of conventional learning methods with practical learning tools such as simulations (Capstone, Markstrat, Beer game), field trips to infrastructure project sites, shop floors, government bodies and service learning.
Students are mentored for participation in national and international competitions organised by various corporate organizations including CFA Research Challenge.
Regularly organise guest lectures by industry experts and luminaries from various fields.
We connect with Businesses through our Management Development Programmes. This helps the faculty members to know and solve business problems and develop cases.
We connect with the community through our 'Teach a Child' program, an initiative towards the education of underprivileged children of local municipality schools in and around the B-School Campus. The children are taught various courses with special emphasis on Mathematics and English. Children of economically challenged families visit the campus every evening to be educated by SCMHRD students. These experiences develop social sensitivity among the B-school graduates, helping them become responsible leaders in the future.
Faculty members also connect with NGOs working on the sustainability domain such as 'Sustainability Advancement at Kolkata' and social enterprises such as 'Nukkad' in Raipur. Faculty solve societal problems through these interactions and bring the experiences to the classroom sessions.
We connect with the government by participating in the local government's developmental projects such as Zero Neutrality Project of Pune Metropolitan Region and the Smart City Project of Pune Municipality Commission. These projects open opportunities for faculty and students to contribute towards urban infrastructure development in Pune.
Innovation in teaching-learning initiatives are in line with industry requirements

New courses on Infrastructure Research Methods, Infrastructural Analytics, Airport Development and Management, Security analysis & portfolio Management, Railways – New Development, Electric Vehicles, Mobility and Business, Fundamentals, Design & Financing of Real Estate Projects, Real Estate Rules and Regulation, Energy Transition were added to the MBA- Infrastructure and Development Program.
Courses on Economics of HR, Digital Transformation and Telecom Analytics were added in the MBA-Core Program.
Courses on Health-Care Analytics, Business Forecasting, Spreadsheet Modelling, Marketing & Sales Analytics, Information Technology Management, Introduction to Natural Language Processing, Cloud and Web Services, Advanced Machine Learning, Telecom Analytics were added in the MBA Business Analytics Curriculum.
During Covid lockdown
Learning in virtual mode was partly synchronous and partly asynchronous for all programs and batches with effective shifts in learning methodology and use of multi-media in learning management & assessment.
Students were given access to MOOC (such as Coursera) for academic value addition and facilitation of remote access to learning resources such as Statistical software • The assessment pattern was changed to adapt to the online mode of learning. • All students were supported to publish research papers in peer reviewed journals. • Te.A.Ch activities (teaching underprivileged children) were continued even during the pandemic through online mode as part of Service Learning.
Collaboration with Geneva-based HES-SO Valais- Wallis University under the title – Leading Multicultural Project Teams was initiated. The month–long virtual learning and research module saw participation from students and faculty of both schools.
The journey of learning draws to completion with a positive impact seen on various fronts

Successful Placements across programmes with highest CTC of 61 lakhs
Management Development programmes with industry. Online certificate programs in Human Resources and Analytics domain.
SCMHRD was declared India's Fourth Most Competitive B-School by Dare 2 Compete in AY 2021-22 for students participating and winning 120 awards in various competitions including international certification such as CFA
A score of alumni featured in Congratulatory posts for awards, appointments and recognitions in their fields last 2 years.
Two alumni received funding from Shark Tank India investors, the program is featured in Indian Television for financing promising Business ventures.
A technical report released by Pune International Centre, titled "Rapid Decarbonisation of Pune Metropolitan Region – Feasibility Report for a Carbon Neutral Pune Metropolitan Region (PMR)" by contributing two studies viz Status report on logistics infrastructure in PMR and Techno-financial analysis of replacing public transport fleets with EVs by 2030. The key findings of this report were presented to senior officials from Pune Municipal Commission, Pimpri Chinchwad Municipal Commission, Maharashtra State Electricity Distribution Corporation Limited, Pune Mahanagar Parivartan Mahamandal Limited, Tata Consultancy Services and KPIT at Yashada, in a round-table convened by Pune International Centre, under the mentorship of Prof. Amitabh Malik.
SCMHRD has been one of the most preferred destinations for management education and will continue to be amongst the top preference amongst students, faculty and industry.
Views expressed by Dr. Netra Ganesh Neelam, Director, SCMHRD