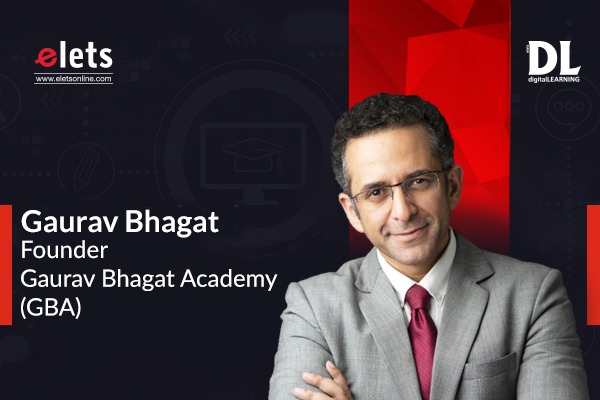 Industry 4.0 is in full swing, and it is revolutionising modern workplaces with AI (Artificial Intelligence) and ML (Machine Learning) -based automation and IoT devices coordinated and facilitated by customised software. This transformation has brought massive changes in operations on all fronts, from research and development, to manufacturing, delivery, customer care, etc. In such a dynamic scenario, up-skilling and re-skilling of the workforce is the ultimate need for businesses to survive and grow amidst the unprecedented market competition.
Advanced technologies demand advanced skills that can be learnt and honed through seasoned trainers in a tech-supported environment. The advent of digital learning platforms has not only increased the accessibility to professional trainers across industries but also reduced the training cost for organisations to a great extent. Even individuals can afford personal sessions from expert thought leaders, which is no longer a luxury limited to the affluent people of society.

Virtual learning and development platforms with thousands of certified trainers and industry experts make learning more interesting and impactful with hybrid course content, where apart from taking live classes, a trainee can clear the concepts and may better understand various subjects through curated content, uploaded video lectures and podcasts. Another remarkable feature of virtual training courses is protection from the polluted outdoor environment and saving of commutation time and money.
Though most businesses understand the need for up-skilling and re-skilling of employees, the absence of adequate infrastructure and a limited budget often stops them from moving forward. Organisations which are receptive to technologies are quite successful in addressing this issue, and they promote a culture of skill development to meet future demands. They deploy all the advanced technologies such as AI, AR, Metaverse, Pattern Analysis, and Robotics to drive the best from a training programme aimed to up-skill or re-skill the employees.

Technology facilitates hands-on learning experience by engaging a trainee on a live project under the guidance and supervision of a qualified trainer or mentor. On the successful completion of these training programmes, employees know how to use cutting-edge machines and tools to improve individual productivity as well as the overall productivity of the organisation.
The future workplaces will experience a tacit collaboration between humans and machines, and the lack of coordination between them will be a big concern for HR managers. Thereby, preparation for tomorrow should get started very today to ensure a swift and agile transformation of the future-ready workforce. Besides, the HR department must emphasise building a culture of continuous learning in the organisation, and this serious objective is difficult to achieve without the smart utilisation of technologies in the up-skilling and re-skilling of human resources.
Views expressed by Gaurav Bhagat, Founder, Gaurav Bhagat Academy (GBA)