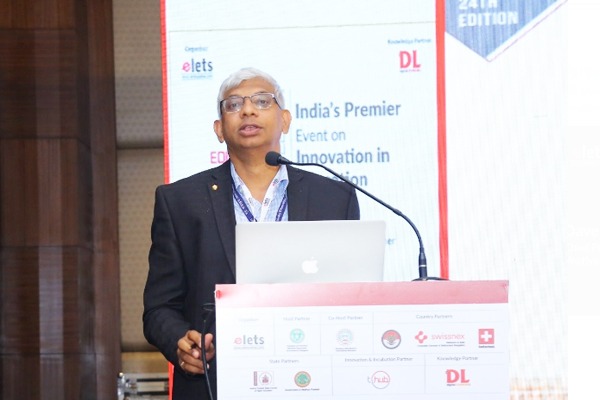 Dr. Abhay Jere, Chief Innovation Officer, MHRD has been appointed Vice Chairman of the All India Council for Technical Education (AICTE). According to an official declaration from the Ministry of Education, Dr. Jere has been appointed for a three-year term or until the age of 65 years.
According to a statement from the Ministry of Education, "Dr. Abhay Jere served as the government's Chief Innovation Officer at the Ministry of Human Resources Development. Dr. Abhay Jere has been appointed as Vice Chairman by the Ministry of Education, Government of India, for a term of three years beginning on the date of assumption of responsibility, or until reaching the age of 65, or until further orders, whichever comes first."
Dr. Jere was instrumental in developing an innovation councils network. Indian Innovation Councils (IICs) develop local innovation ecosystems and startup businesses at 6500 educational institutions through research activities funded by the MoE.
Recently, he worked on creating the MBA programme in "Innovation and Entrepreneurship" for the All India Council for Technical Education (AICTE). His columns are published in well-known English and regional publications to educate Indians about innovation and entrepreneurship.

While greeting Dr. Abhay Jere, Professor TG Sitharam, Chairman of the AICTE said: "I congratulate Dr. Abhay Jere on his new role. I believe, his extensive expertise in the field of education and innovation will be beneficial to AICTE."
Dr. Abhay Jere said, "It is an honour to serve as the Vice Chairman, AICTE. It is a privilege to work with such talented and dedicated professionals at AICTE and Ministry of Education. The New National Education Policy carries a holistic approach and has all teaching elements. It is a policy with proper directions and guidance on what is needed to make learning practical."
"The flexibility of exit options and migration to other programs are the elements that need to be part of our education system. I thank all my colleagues for their support and assistance," he further added.

br>