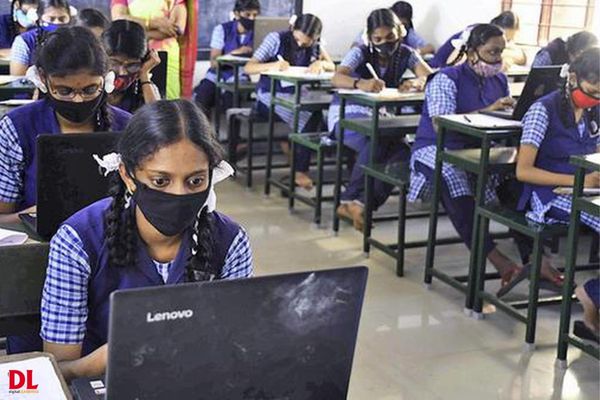 According to the information given by the Ministry of Education in answer to a parliamentary inquiry, 24% of Indian government schools have internet access. With 45% of government schools having internet connectivity, Andhra Pradesh, which outperformed the national average, was ranked second in south India, just behind Kerala. Telangana has 2,772, Karnataka has 5,308, and Tamil Nadu has 9,292 schools that have internet access, compared to Andhra Pradesh's 20,313 schools. Every government school in Chandigarh and Delhi has internet connectivity at 100%.
This information was made public on Monday in a written response to a question asked in the Lok Sabha by Dr. D.N.V. Senthil Kumar, a Member of Parliament from Tamil Nadu. Information on the number of government schools in the nation with internet connectivity was requested in the query.
According to another written response from the Ministry of Education, the primary dropout rate in government schools in Andhra Pradesh stayed at zero percent for five consecutive academic years, from 2017–18 to 2021–2022. Andhra Pradesh outperformed all other southern states in this category based on the five-year average.
Also read: Cyclone Jawad to hit Andhra Pradesh; Schools shutdown

Zero percent of primary school dropouts were recorded in each of the four southern states of Karnataka, Kerala, Tamil Nadu, and Telangana in 2021–2022. All of the southern states, including Andhra Pradesh, performed better than the nation as a whole. But when it comes to the secondary dropout rate for 2021–2022, Andhra Pradesh was discovered to be falling behind all of its southern counterparts. However, the state has made substantial progress in lowering the dropout rate at this level when compared to previous years.

br>