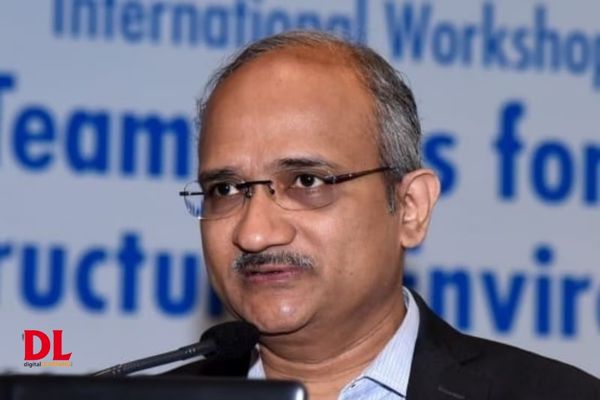 The Indian Institute of Technology Delhi's former director, Professor V. Ramgopal Rao, has been named the new vice chancellor of BITS Pilani, which has campuses in Pilani, Goa, Hyderabad, Dubai, and Mumbai. By March 10th, 2023, Rao will take the position of Professor Souvik Bhattacharyya, who is currently the vice-chancellor of the Birla Institute of Technology and Science (BITS) Pilani.
Professor Rao was welcomed to BITS Pilani by chancellor Kumar Mangalam Birla "With campuses in Pilani, Goa, Hyderabad, Dubai, and Mumbai, I'm pleased to introduce the appointment of Professor V. Ramgopal Rao as the new vice chancellor of BITS Pilani. Professor Rao comes to us from IIT Delhi, where he previously served as the institute's director from 2016 to 2021. He is presently a Pillay Chair Professor in the Electrical Engineering Department."
He continued, "Princeton Rao served as a P K Kelkar Chair Professor for Nanotechnology in the Department of Electrical Engineering, IIT Bombay, before entering IIT Delhi as the Director in April 2016.
Rao tweeted, "After 25 years of being a part of the #IIT system in various capacities both at IIT Bombay and IIT Delhi, it's time to move on and take up new responsibilities. I will be joining as the Group Vice Chancellor for the BITS institutions in Pilani, Hyderabad, Goa, Dubai and Mumbai."

Also Read | Abhay Jere appointed as Vice Chairman of AICTE
He also holds a degree from Germany and honorary doctorate from three universities in India. He holds Member memberships in the IEEE, TWAS, INAE, INSA, IASC, and NASI. Rao is a researcher in the area of nanoelectronics and sensors who has won more than 35 awards and honours from around the world. He has more than 480 research articles to his credit and more than 50 patents. Numerous national groups overseeing India's education, research, and innovation programmes are presided over by V Ramgopal Rao.

br>