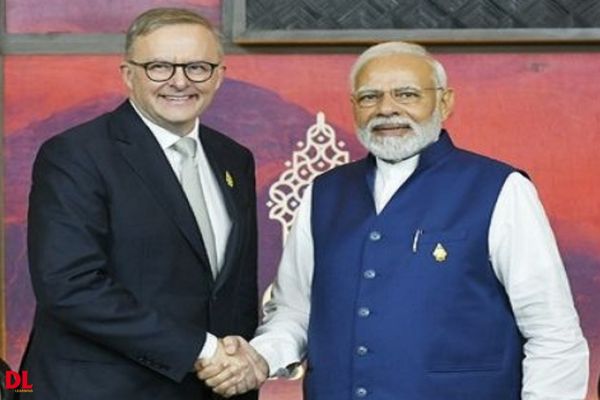 According to an announcement made by Australian Prime Minister Anthony Albanese the "Australia-India Education Qualification Recognition System" has been completed.
While in India, Albanese spoke at a programme to formally declare that Deakin University in Australia would be establishing an international branch campus at GIFT City in Gandhinagar, Gujarat.
He further said, "There is a significant development in our bilateral education relations. I am pleased to tell you that we have finalised Australia-India Education Qualification Recognition Mechanism."
"This new mechanism means that if you are an Indian student who is studying or have studied in Australia, your hard-earned degree will be recognised when you return home. Or if you are a member of Australia's very large Indian community — 500,000 and growing — you will feel more confident that your Indian qualification will be recognised in Australia," he further said.

Albanese said it is the most comprehensive and ambitious arrangement agreed to by India with any country.
"It paved the way for commercial opportunities for Australian education providers to offer innovative and more accessible education to Indian students. And it provides a solid basis for educational institutions to consider new ways to partner with each other," he said.
The prime minister further added, "It is a fantastic piece of work that will have really tangible benefits."
Prime Minister also announced a new scholarship for Indian students who want to study in Australia.
Albanese said, "I am pleased to announce a new scholarship offering — the Maitri scholarship. This is for Indian students to study in Australia for up to four years. The scholarships are part of the wider Maitri programme that seeks to boost cultural, educational, and community ties between Australia and India."
Gujarat Chief Minister Bhupendra Patel and Governor Acharya Devvrat were also present on the occasion.

br>