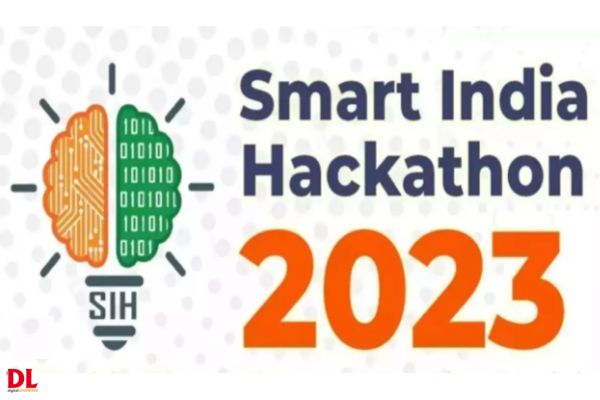 In a significant development, the Ministry of Education's Innovation Cell at the All India Council of Technical Education (AICTE) has introduced the sixth edition of the Smart India Hackathon (SIH) 2023. Notable figures at the launch event included Shri K. Sanjay Murthy (IAS), Secretary of Higher Education; Prof. T.G. Sitharam, Chairman of AICTE; and Dr. Abhay Jere, Vice Chairman of AICTE, who shared their perspectives.
Shri K. Sanjay Murthy expressed his excitement for this year's Hackathon. He praised the commendable efforts of the Innovation Cell, led by Dr. Abhay Jere, in organizing the Hackathons. He also highlighted the recent UNESCO India–Africa Hackathon, which provided a platform for Indian students to collaborate with peers from 22 African countries. Shri Murthy underscored the value of the KAVACH Hackathon on cybersecurity organized in partnership with the Ministry of Home Affairs.
Prof. T.G. Sitharam, AICTE's Chairman, stressed the crucial role of innovation in shaping the future. He noted that innovation lays the foundation for the future and with over 7500 Innovation Institutes nationwide, the Smart India Hackathon offers a unique opportunity to address challenges put forth by various government bodies.
Dr. Abhay Jere, Vice Chairman of AICTE, highlighted the Hackathon's evolution, marking its transformation into a global innovation hub since its inception in 2017. He lauded the platform's inclusivity, covering a broad range of themes from agriculture to health tech.
The Smart India Hackathon (SIH) is a collaborative initiative between the Ministry of Education's Innovation Cell and the All India Council of Technical Education (AICTE). This year, SIH 2023 features an impressive lineup of 239 problem statements, spanning software and hardware challenges. The event has garnered participation from 26 Central Ministries, 6 State Ministries, and 4 Industry partners, underscoring its collaborative nature.
Additionally, following the success of the SIH Junior Edition in 2022, the second edition of the Junior Hackathon 2023 has been launched. Aimed at students from 6th to 12th grade, this edition empowers young innovators to showcase their creativity across diverse themes.
The themes for SIH 2023 encompass a wide array of societal needs, including Agriculture, food tech and rural Development, Blockchain and cybersecurity, Clean & Green Technology, Disaster Management, Fitness and sports, Heritage and culture, MedTech / BioTech / HealthTech, Renewable / Sustainable Energy, Robotics and Drones, Smart Education, Smart Vehicles, Transportation & Logistics, and more.
Some intriguing problem statements include the development of a Blockchain-based e-vault system for legal records by the Ministry of Law and Justice. Another challenge involves predicting Cloudbursts in hilly areas using meteorological data, presented by the Ministry of Power. The National Technical Research Organisation (NTRO) has issued a challenge to devise a Ransomware Readiness Assessment tool to combat ransomware threats.
For the senior SIH, Idea Submission is open until September 30, 2023, while for Junior SIH, the deadline is October 30, 2023. The grand finale for Senior SIH is tentatively scheduled for the first week of November 2023, followed by Junior SIH in January 2023.
"Exciting news! Elets Education is now on WhatsApp Channels Subscribe today by clicking the link and stay updated with the latest insights!"
Click here!