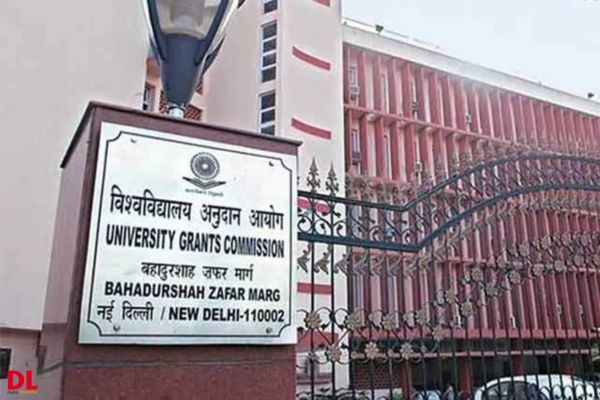 As part of its Quality Mandate, the University Grants Commission (UGC) has made Life Skills courses available to undergraduate students enrolled in Higher Education Institutions (HEIs). The goal is to give students the necessary soft skills that improve self-esteem and employability. Communication, interpersonal relationships, time management, teamwork, problem-solving, decision-making, leadership skills, and universal values are all included in this list of skills.
Both students and staff are encouraged to actively participate in the program. The courses include exercises like oral presentations, discussions, team-building activities, projects, and psychometric analysis. The program's goals include developing emotional intelligence, leadership qualities, stress and time management skills, and human values.

In addition to Communication Skills, Professional Skills, Leadership and Management Skills, and Universal Human Values, the Life Skills curriculum provides a number of other courses. Together, these courses seek to improve students' overall growth as well as their emotional, intellectual, professional, social, and self-competency.
Students who enroll in the 'Communication Skills' course explore a variety of aspects of effective communication, including nonverbal communication, digital literacy, social media use, digital ethics, and writing in many modes. This 30-hour, 2-credit course equips students with a broad range of communication skills necessary for both personal and professional development.
The 'Professional Skills' course is broken down into two sections: 'Career Skills' and 'Team Skills,' each of which is worth two credits and takes up a total of 30 hours. The course "Career Skills" focuses on developing resumes, interviewing skills, participating effectively in group discussions, and researching career options. 'Team abilities' explores both cognitive and non-cognitive abilities such as presenting proficiency, trust-building, teamwork, effective listening, brainstorming, and social and cultural etiquette.
Also Read:- UGC releases guidelines to recognise foreign degrees
The two credit hour 'Leadership and Management Skills' course covers leadership, managerial skills, entrepreneurial skills, innovative leadership, design thinking, ethics, integrity, and managing personal finances. Students are given the necessary tools by this extensive curriculum to lead and manage effectively in a variety of situations.
The NEP 2020's emphasis on well-rounded learning experiences and the UGC's dedication to holistic education are both supported by these Life Skills courses. They encourage students to improve personally, professionally, and socially by giving them the confidence to face problems in life.