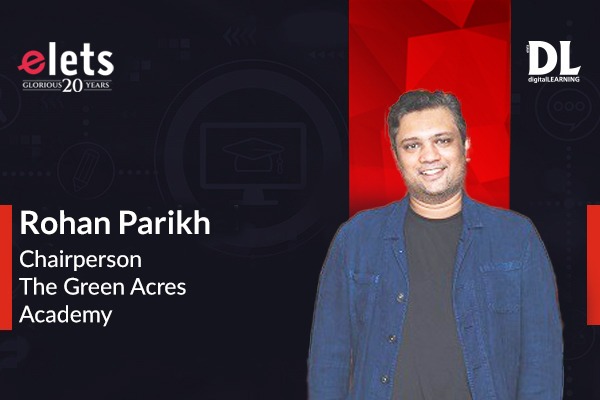 If you thought the digital age made the classroom look like the set of a sci-fi film, think again! Sure, our tablets may store more facts than our brains ever could, pushing the motto from "learn what" to "learn how". But beyond this tech-driven metamorphosis, there lies a deeper transition: crafting the global citizen for a world that's both interconnected and, paradoxically, divided.
While most schools are still grappling with integrating the "Shift + Ctrl" of tech into the classroom, there is a push for a holistic transformation – an "Alt + Enter". With innovative programs like LEAPED and the Citizenship Program, the focus is on creating individuals who will reshape the world.

These programs don't just cherry-pick from trendy pedagogical jargon. They're rooted in the profound philosophies of the UN's sustainable development goals and the duties enshrined in the Indian constitution. The aim? To mold youngsters who don't merely inhabit the world but enrich it. To craft individuals who see beyond borders, whether of countries or minds.
Here are some of the fun twists offered in this schooling saga:
1. Rights vs. Duties: In an age where #Rights are trending, the spotlight is placed on #Duties. It's about instilling that timeless value – 'with great power (or rights), comes great responsibility.'
2. Beyond IQ: The 21st Century Skill Set: It's not just about acing exams but mastering social awareness and collaboration. Because let's face it, no app can teach us to empathize or truly connect.
3. Governance Isn't Just a Chapter: By understanding the government's role, students realise that being an informed critic is more impactful than being a cynical keyboard warrior.
4. Embracing Diversity: In a world playing the dangerous game of 'Us vs. Them', teaching open-mindedness isn't an elective – it's essential. Students learn to value differences, not fear them.
5. Captain Planet, Take a Break! With young eco-warriors on the rise, the significance of protecting our blue-green home is emphasised. After all, there's no 'Planet B'.
The transformation taking place in classrooms is not solely focused on preparing students for their future careers. It extends to preparing them for life in the global village, where diversity and interconnectedness are the norm. The goal is to shape minds that go beyond being passive consumers of information to becoming judicious users of knowledge. These minds are capable of discerning, differentiating, and taking actions that benefit not only themselves but the entire world.
In conclusion, if education's purpose is to prepare our children for the real world, then the focus on creating individuals who understand that in the age of information, wisdom lies not just in knowing, but in acting with awareness and responsibility. In a world where Google has answers, the emphasis is on ensuring students ask the right questions. And for that, they deserve an A+.
Views expressed by Rohan Parikh, Chairperson, The Green Acres Academy