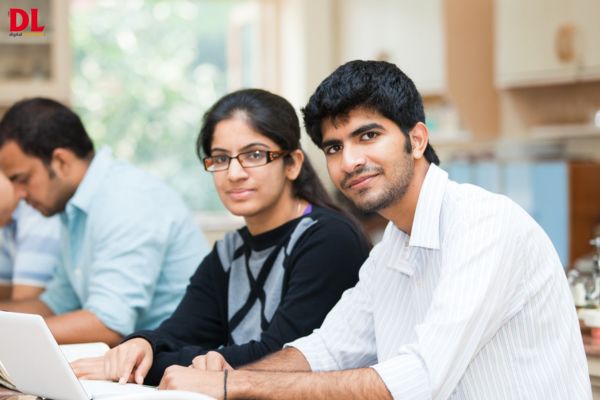 A recent report by the Ministry of External Affairs (MEA) has highlighted that a significant number of Indian students has chosen to pursue higher education abroad between 2017 and 2022, with their count reaching an impressive 1.3 million. This data underscores a noteworthy trend in the aspirations of Indian youth, as they increasingly seek educational opportunities beyond their home country. The MEA report further indicates that these students have been drawn to academic institutions in 79 different countries worldwide, reaffirming India's global presence in the field of international education.
Among the plethora of destination choices available to Indian students, five countries have emerged as the most favored for pursuing higher education. These destinations are the United States, Canada, the United Arab Emirates (UAE), Australia, and Saudi Arabia.

United States: The allure of the United States as a premier destination for Indian students continues unabated. Factors contributing to this preference include the country's renowned universities, a wide array of academic programs, and attractive prospects for research, internships, and employment opportunities.
Canada: Canada, the neighbor of the United States, has also garnered substantial interest from Indian students. A significant attraction is the Express Entry scheme, which incentivizes studying in Canada by awarding bonus points. Additionally, several Canadian provinces offer pathways to permanent residency for eligible international graduates. Canada's affordability as a study abroad option, combined with globally recognized degrees, enhances its appeal further.
United Arab Emirates (UAE): The UAE stands out as an appealing destination due to its status as a thriving business hub, excellent connectivity, a strong focus on safety, and a diverse and cosmopolitan environment. Notably, flexible labor regulations in the UAE make it conducive for students to balance work and study. Furthermore, the country offers a high standard of living along with a diverse range of educational options.
Australia: Australia continues to attract international students, including a substantial number from India. This appeal stems from its world-class education system, top-ranking universities, vibrant cultural scene, and promising career prospects following graduation. The Australian government actively woos international students through scholarships, financial aid, and more lenient visa rules. Stringent regulations also safeguard the rights of international students, while the prospect of post-graduation employment adds to its allure.
Saudi Arabia: Saudi Arabia, with its public universities offering fully funded scholarships, substantial research grants, impressive global rankings, low student-to-teacher ratios, and well-equipped libraries, has carved a niche as an attractive destination for overseas students. To facilitate their transition, the Deanship of Admission and Registration in Saudi Arabia provides comprehensive support to international students, assisting with paperwork and addressing essential needs such as housing and transportation.
This trend of Indian students flocking to diverse international destinations for higher education not only reflects the global recognition of India's intellectual capital but also underscores the evolving aspirations of its youth in a rapidly changing world.