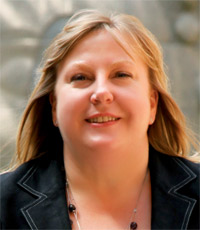 Sally Goggin, Director Education, British Council India & Sri Lanka, in conversation with Sheena Joseph, details out the various strands of the UK India Education and Research Initiative (UKIERI) and its achievements during the past five years
Could you provide us with a brief background of the UK India Education and Research Initiative (UKIERI)?

UK India Education and Research Initiative (UKIERI) was initiated at a meeting between the Indian Prime Minster Dr Manmohan Singh and the then Prime Minster of UK, Mr Tony Blair. The aim was to strengthen and re-affirm the historical linkages that both the countries have shared in diverse areas. Started in April 2006, the main objective of UKIERI has been to enhance educational links between India and the UK. UKIERI has been successful in covering all segments of the education sector by working with universities, colleges, schools and technical institutions.

After the completion of the first five years, both governments have confirmed funding for UKIERI and the programme aims to now deliver systemic change by reaching out to larger numbers.

The School Partnership Strand of the UKIERI has been contributing significantly towards creating a life-long relationship amongst young people in UK and India. Can you provide details of your K12 initiatives?

UKIERI's cluster school partnership programme has played an instrumental role in promoting the understanding among schools in India and UK. Interaction and cultural exchanges have strengthened school leadership and have equipped school principals, head teachers, faculty members, administrators and students for life in a global society and work in a global economy.

UKIERI has been working with private and government aided schools in India. We have reached out to more than 127 state funded schools and 148 private schools. The exchange of ideas and values between teachers of schools in India and UK have added value to their learning outcomes and have also provided for good and enriching student learning experiences.
What are the highlights of the higher education initiatives of UKIERI?

UKIERI has got an extension of another 5 years and there will be focus on a number of areas in higher education including leadership and related areas that can help build relationships between both the countries.

The aim has always been to promote collaboration and mutual exchange between higher educational institutes in UK and India through research initiatives and focus on areas in economic, educational and technical interest to both countries. The Collaborative Programme Delivery (CPD) strand of UKIERI was set out to facilitate the development and delivery of UK degrees and professional qualifications in India through institutional partnerships. Over the 5 years of the programme from 2006-2011, UKIERI funding was allocated to 27 separate collaborations, engaging 20 different universities in the UK with 23 partner institutes in India.
What have been the major activities under the professional and skills strand of UKIERI?

The Professional and Technical Skills strand of UKIERI has sought to promote linkages and partnerships between UK and Indian Further Education Centres of Excellence to develop collaborative projects, exchanges and work placements. The major focus areas have been Financial Skills sectors which include banking and insurance, Creative Industry including fashion, textiles, film/television and animation and Petrochemical.

We have facilitated 14 links till now between further education institutes in India and the UK against a target of 6 as set up in 2006. All these partnerships were formed through the process of expression of interest, pre bid workshop and project manager's workshop. The corporate sector has also contributed funding and in-kind support like strategic expertise, representation on project steering committee and staff engagement on the professional and technical skills strand.
After the completion of the first five years, both governments in India and UK have confirmed funding for UKIERI and the programme aims to now deliver systemic change by reaching out to larger numbers

What are the future plans on the Memorandum of Understanding (MoU) signed between MHRD, GoI and British High Commissioner for the India-UK Higher Education Leadership Development programme?

The endeavor for the programme was to contribute to the development of Higher Education (HE) leadership in India and the UK by forming working partnerships between Higher Education leaders. A Memorandum of Understanding (MoU) for the programme was signed between the Ministry of Human Resource Development (MHRD), Government of India and the British High Commission.

The University Grants Commission (UGC) on behalf of Indian universities was the implementing agency in India and the Leadership Foundation for Higher Education (LFHE) on behalf of UK universities was the implementing agency in UK for the programme. UKIERI has been responsible for the overall management of the programme. The programme has garnered an extremely positive response from participants of both India and the UK higher education Institutes and has completed two phases by 2010. A number of workshops were organised to bring together these senior leaders to engage, deliberate and discuss the issues of Higher Education in the two countries. These regular interactions have resulted into long term collaborative partnerships.
Could you provide us details of the partnering agencies of UKIERI?

The UKIERI programme is a partnership programme that brings together diverse range of stakeholders and institutions in both countries. The programme garnered funding and support from the UK Government including the devolved authorities of Scotland, Northern Ireland and Wales. The Indian Ministry of Science and Technology supported the Research strand of the programme with joint call for bids from year 2007.

Some of the other key organisations that have supported UKIERI have included the University Grants Commission of India, Planning Commission of India, UK Commission for Employment and Skills- UK, Quality Assurance Authority- UK, National Assessment and Accreditation Council of India and Universities of UK.

UKIERI also actively engaged with Indian Ministry of Human Resource Development (MHRD), and Ministry of Labour and Employment (MOLE) in implementing various sub activities and events across the programme strands.

In the corporate sector, Shell, GlaxoSmithKline and BAE Systems have been associated with the initiative as Corporate Champions along with BP which extended support to UKIERI as a Corporate Champion for three years, from 2006-2009 and continued to be actively engaged with the schools strand . KPMG too was associated with UKIERI as the keystone partner for Financial Services Skills Exchange, from 2006-2009, on the professional and technical skills strand.
Grab the opportunity to meet the who's who from the world of education. Join us for World Education Summit in New Delhi on 9-10th August 2018. It will be a wonderful occasion to explore business opportunities. Like us on Facebook, connect with us on LinkedIn and follow us on Twitter.
>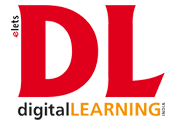 Recommended from all portal