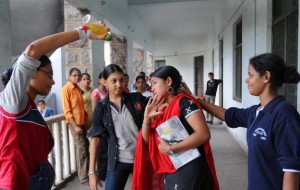 Punjab Higher Education Minister Surjit Singh Rakhra asked the Secretary, Higher Education, to communicate to all educational institutions that for any incident of ragging in any college or university, the institutional head would be held accountable.
The higher education minister directed the administration of colleges as well as universities to make it compulsory for students and their parents to submit the anti-ragging affidavit during the course of admission. Those found guilty will be penalised as per guidelines drawn by the University Grants Commission (UGC). Rakhra also ordered the institutions to start a separate anti-ragging helpline and help desk for students.
Connect with decision-makers from 300+ Schools, 100+ Preschools, 20+ Government Dignitaries & 10+ Investors at power-packed Elets 6th School Leadership Summit on 24 February, 2018 in New Delhi.
>