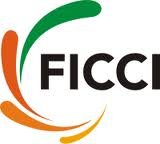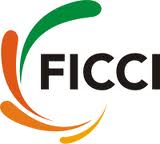 The Federation of Indian Chambers of Commerce & Industry (FICCI), in partnership with the ministry of human resource development and the Planning Commission, has organized the 8th FICCI Higher Education Summit 2012, a two-day global conference, on November 5 and 6 in New Delhi.
The summit will focus on the critical role of higher education to drive India's aspirations to become a major player in the world's knowledge economy. Policy makers from the public and the private sectors, who's who of the corporate sector and thought leaders from noted Indian and foreign higher education institutes will address the event.
Some of the key speakers will be Prof Paul Griffin, head of the department of industrial and manufacturing engineering, Pennsylvania State University. Other distinguished speakers are Dr Narendra Jadhav and Arun Maira, members of the Planning Commission; K Venkataramanan , CEO & MD, L&T Ltd; Prof Rajan Saxena, vice-chancellor, NMIMS University; Avinash Vashistha, co-chair of the FICCI Higher Education Committee & chairman & geography MD, Accenture India; Anand Sudarshan, director, Sylvant Advisors; Pawan Agarwal, adviser (higher education), Planning Commission; Shiv Nadar, founder chairman of HCL & Shiv Nadar Foundation; Dr Jane Knight, Adjunct professor, Dept. of Leadership, higher and adult education, University of Toronto; Prof Arun Nigavekar, past chairman, UGC, & former VC, University of Pune.
The inaugural session will be attended by Mr Nadar, Mr Venkataramanan and Dr Altbach. It will be followed by a plenary session on 'emergence of education hubs: global experience & Indian reality', panel discussions on 'new private sector in higher education in India' and 'corporate engagement in higher education'.

The second day will witness absorbing discussions on 'building education excellence through industry-academia collaboration & mobility'; 'half a century of Indian higher education: on the cusp of a change'; 'mainstreaming skills in higher education'; 'collaborative research in higher education'; and 'powering the higher education system through information and analytics'.
This annual higher education summit has become one of the prime converging points of policy makers, industry captains and education leaders working towards the betterment of the higher education in the country.

br>