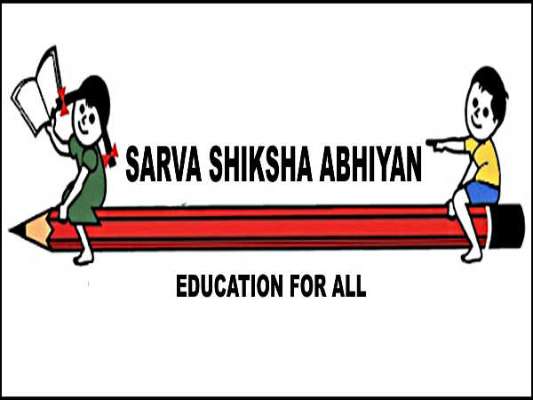 Is Sarva Shiksha Abhiyan (SSA) likely to be extended to 2020? Going by available information, it is likely. The Education for All movement of the Government of India, operational since 2000-2001, is aimed at the universalisation of elementary education in a time bound manner, writes T Radhakrishna of Elets News Network (ENN).
Initiated by the then Prime Minister Atal Bihari Vajpayee, the programme envisage at developing human capabilities to all children through provision of community-owned quality education in a mission mode. It is a response to the demand for quality basic education all over the country.

The Government of India, in 2011-12 fiscal allocated Rs 21,000 crore for this project. In 2015, the funds sharing pattern of Sarva Shiksha Abhiyan (SSA) was decided to be in the ratio of 60:40 between Centre and States (90:10 for the eighth NorthEastern States and three Himalayan States) with effect from the year 2015-16. The revision has been done in view of the higher devolution of funds to the States from 32% to 42% as recommended by the 14th Finance Commission.
Some State Governments namely Bihar, Odisha, Puducherry, Tamil Nadu, Karnataka and West Bengal had raised their concern about interim reduction of the central share of funding in the Sarva Shiksha Abhiyan (SSA) from 65% to 50%, which has subsequently been rationalized to 60% based on the report of the Sub-Group of Chief Ministers on Rationalisation of Centrally Sponsored Schemes.

The programme set out with an objective to provide useful and elementary education for all children in the 6-14 age group and to bridge social, regional and gender gaps with the active participation of community in the management of schools, among others. As per the goals set in 2015 the programme sought to open new schools in those habitations which do not have schooling facilities and strengthen existing school infrastructure through provision of additional classrooms, toilets, drinking water, maintenance grant and school improvement grants.
Key Features
Programme with a clear time frame for universal elementary education.
A response to the demand for quality basic education all over the country.
An opportunity for promoting social justice through basic education.
An expression of political will for universal elementary education across the country.
A partnership between the central, state and the local government.
An opportunity for states to develop their own vision of elementary education.
An effort at effective involving the Panchayati Raj Institutions, school management Committees, village and urban slum level Education Committees, parent's Teachers' Associations, Mother-Teacher Associations, Tribal Autonomous Councils and other grassroots level structures in the management of elementary schools.
Objectives
To provide useful and elementary education for all children in the 6-14 age group.
To bridge social, regional and gender gaps with the active participation of community in the management of schools.
To allow children to learn about and master their natural environment in order to develop their potential both spiritually and materially.
To inculcate value-based learning that allows children an opportunity to work for each other's well being rather than to permit mere selfish pursuits.
To realize the importance of Early Childhood Care and education and looks at the 0-14 age as a continuum.
2017: Education for All
Year 2017 has been a yet another landmark year in the field of education as 'Education For All & Quality Education' guided policy actions and decisions enabling transformation, that emphasized upon making education Available, Accessible, Affordable and Accountable.
Learning Outcomes
A frequent criticism against the RTE Act was that it did not adequately focus on issues promoting quality education in schools. Therefore, in a landmark step, the Rules to the RTE Act were amended in February 2017 to include, for the first time, the class wise, subject wise Learning Outcomes till Class VIII, thereby emphasizing the importance of quality education.
In this regard, Learning Outcomes for each class in Languages (Hindi, English and Urdu), Mathematics, Environmental Studies, Science and Social Science up to the elementary stage have been developed. These are the basic levels of learning that children should arrive at the end of each class.
Subsequently, 21 States and UTs, including Jammu and Kashmir, have incorporated the Learning Outcomes in their State Rules, while the remaining States have initiated the process, it is expected that this will be completed by the end of this year.
All the States and UTs have translated the Learning Outcomes document in their regional languages, and they are circulating these to all the teachers, and also providing them with the requisite training. Posters for display of Learning Outcomes on the schools along with leaflets on Learning Outcomes for reference of parents have been developed and circulated to all States and UTs. An amount of Rs 91.20 crore has been released by the Ministry of Human Resource Development, Government of India to all States and UTs for printing the Learning Outcomes documents, the Posters and the leaflets in regional languages, and for their distribution.
National Achievement Survey 2017-18
National Achievement Survey (NAS) which was earlier based on textbook content is now a competency based evaluation. As compared to only 4.43 lakh students who were earlier tested across Classes 3, 5 and 8, this time around 22 lakh students from around 1,10,000 schools across 700 districts of India (including rural and urban) were assessed in the year 2017- 18 (November 13, 2017) making it one of the largest sample surveys of student learning achievement.
This survey is an improvement over the previous cycles of NAS as it will be completed in the one full academic year. It will reflect the scores of the students and will be able to suggest academic intervention in the same academic year. District wise Result will be generated within 2 months of test conduction. NAS Reporting will show if the students' learning levels are as per the learning outcomes of a particular grade. It will also look for association of school, teacher and students' background variables with students' achievements while analysing the data.
Through NAS 2017-18, it will be for the first time that the teachers will have a tool to understand what exactly the child should be learning in various classes, how to teach this through activities and how to measure and ensure that children have reached the required level. This will also help agencies at the District, State, and National level to conduct achievement surveys and assess the health of the system to improve upon the policy directives. Adding to this, for the first time, there will be detailed district-specific report cards for all the districts in the country.