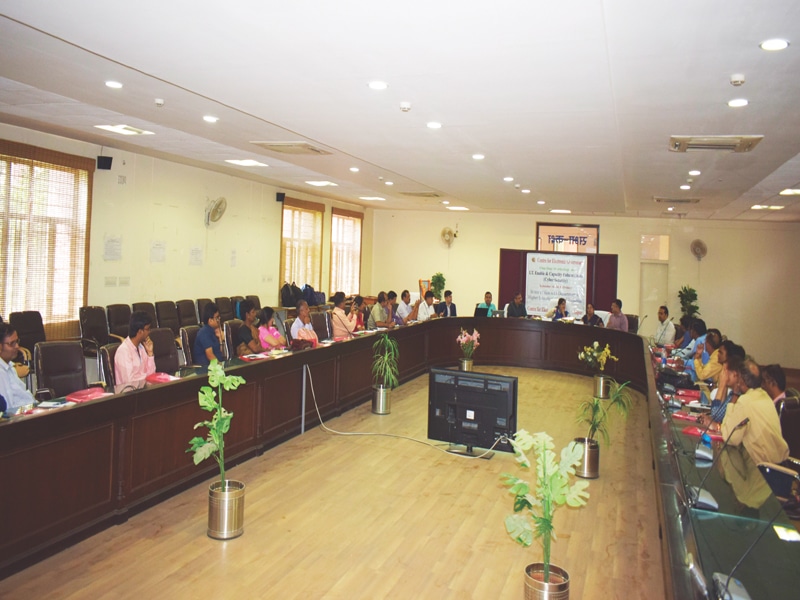 Centre for Electronic Governance (CEG) has been established to provide an excellent environment for creating industry-ready IT professionals through vocational training, seminars, lectures, and relevant software training. It lso acts as a readymade knowledge-exchange forum between the industry and the trained workforce, Elets News Network (ENN) takes a close look at its various functions and achievements in the recent past.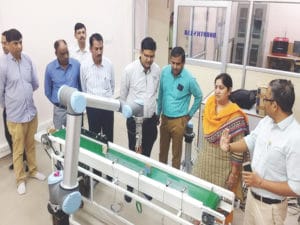 Centre for Electronic Governance (CEG) is an autonomous body established under the aegis of Department of Technical Education, Government of Rajasthan. The foundation stone of CEG was laid down on 8th December 2006 with a sole aim to provide a conducive environment for creating industry employable IT professionals through industry relevant software and hardware training. At the same time, CEG also plays the role of a bridge between the industry and the trained IT workforce that is readily available to be absorbed into the industry. Rajasthan is also the second State in the country that is running this programme after the highly acclaimed and successful programme "Jawahar Knowledge Centre" in Andhra Pradesh.

CEG Training Programmes:
Training programmes available at CEG are approved by Technical Education Department, Government of Rajasthan. The autonomous body of Government of Rajasthan under the Department of Technical Education provides certification in IT Training programmes like Big data, Internet of Things (IoT), Machine Learning, Python, Cyber security, Ethical hacking, Android, IOS, 3D printing & Robotics, Oracle training programs, Mean Stack development, Cloud Computing, CCNA, Microsoft.Net, PHP, Auto CAD, Red Hat Certification training, C, C++, Linux training program, embedded training programs and other relevant IT programmes. CEG is an authorised education partner of CISCO, Red Hat and Autodesk. syllabus of all training programs are designed as per the changing requirements of industry trends. In addition, CEG also facilitates Summer Training Programs and internship for M.Sc., M.Tech, MBA, MCA, B.Sc., B.Tech and Diploma students. At present, CEG provides Six-Months MCA industrial-oriented training too. More than 6642 students have been trained by CEG till now under various kinds of training programs. CEG also organise faculty development program for Engineering/Diploma/ College Education faculty members. Furthermore, CEG is also associated with Department of Higher Education, Rajasthan, for faculty development programmes and online learning platform for students.
CEG aims to provide a conducive environment for creating industry employable IT professionals through industry relevant software and hardware training.
Other Training Programmes and Partners:
Contributing to the skill development in IT sector, CEG provides RS-CIT (Rajasthan State Certificate Course in Information Technology) training approved by Rajasthan Knowledge Corporation Limited (RKCL). RS-CIT has been approved by Department of Information Technology and Communication, Government of Rajasthan. This training programme is mandatory for various ITrelated jobs in the Government sector.
Further, CEG also has a Rajasthan Skill and Livelihoods Development Corporation (RSLDC) Skill Development Centre. The objective of creation of RSLDC centre is to provide a joboriented training programme for the unemployed youth to promote and facilitate large-scale livelihoods for the poor and vulnerable people.
In addition, the CEG is also associated with various industries to understand students' skills and industry requirements. At present, it is associated with 3edge technology, Praganik, candid infotech, forsk, RSLDC, RKCL and project labs – all of which are its educational partners.
CEG's Software Development and other Initiatives:
In Software development field, CEG successfully developed online admission software for Maharani College, BHMCT, B.Arch and developed android app for University of Rajasthan
In recent years, CEG has been successfully organising centralised admissions of MBA, MCA, B.Tech, B.Arch and BHMCT
CEG was awarded by CISCO for providing CCNA training to the largest number of students in Jaipur.
CEG is also a programme study Centre for IGNOU for BCA, MCA, CIT, PGDIS and CCITSK
CEG is also handling key projects of Government of Rajasthan, for instance, establishment of Technology Business Incubation Centre, among others. An incubation centre with 2000 sq feet are equipped with all facilities has also been established in CEG in collaboration with IIM Ahmedabad
A state-of-the art 3D printing & robotics lab has been also been established by CEG. This is aimed at providing concurrent training for engineering students and teachers of Rajasthan
CEG organised one-day workshop on ITenabled and capacity enhancement (cyber security) on date 14th September 2018. This workshop was attended by 29 participants of 27 different Government Colleges including professors, lecturers of different discipline and college principals of the Department of Higher Education
Placement: 
Presently the issue of employability and a mismatch in skillset of our youth and industry's expectations is a major issue facing country's policymakers. While it is also true that a majority of our graduates have skills but many times they do not have any platform where they can show their skills and get placed. The Government of Rajasthan handed over this responsibility to CEG to provide a centralised placement platform where all Rajasthan students will have placement opportunities. CEG takes this initiative quite proactively. This is evident from the fact that through the placement drives organised by CEG, more than 1,500 students got mployed in more than 20 renowned companies and MNCs within a year.