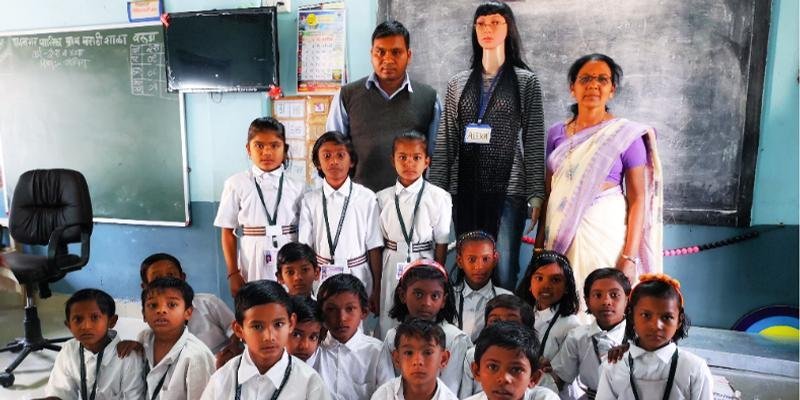 Amazon Alexa, a virtual assistant developed by Amazon, has been popular in India from quite a sometime. Now, it has spread its wings in the rural segment as well.  Alexa is becoming famous amongst the rural kids after Amazon recently upgraded its software with an Indian accent.
The students of Amravati Municipal Corporation's (AMC) Warud School in Mahar ask questions from Alexa across topics and she answers them spontaneously. She also joins them while reciting poems and also takes part in other classroom activities.
And not only this, they can even see her. The school has installed a mannequin for Alexa, dressed in jeans and sweater wearing glasses.
"Most of our students are from nearby slum areas, and they have been excited that a robot is in their classroom," a faculty member was quoted as saying by a leading news website.
The idea of Alexa robot in schools has been adopted from 'Sophia', world's first Artificial Intelligence robot with citizenship. It has helped in brushing up their vocabulary thereby reducing dependence on Internet.
Many of the online learning platforms such as BYJU have been utilising digital assistants to create educational content for the students. An Ed-tech startup 'Learning Matters' even launched its own Alexa named 'Tara' for schools in the state of Tamil Nadu.
Notably, the trend of using voice assistants has been spreading like a wildfire in India. As per a recent survey from Accenture, one third of Indian population is considering to buy a smart speaker device this year.