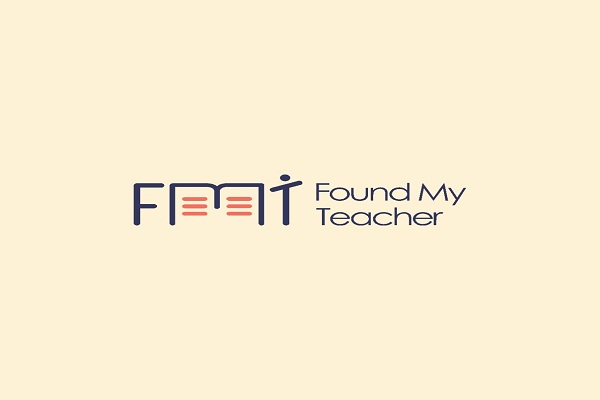 Found My Teacher (FMT) is an online education platform that bridges the gap between compassionate educators and passionate learners by helping them to connect, from anywhere across the globe.
Founded by Raunaq Kakkar, FMT is on a mission to redefine the way education is imparted and received in the present-day scenario by offering the required infrastructure to every educator empowering them to pursue their passion of teaching from the comforts of their homes. It will not only help educators impart knowledge to the students but will also help educators to become teacher entrepreneurs. For the students, across India and the world, FMT acts as the perfect tool to get access to the best teachers and mentors, basis their choice of location, language, expertise, budget, and timing.
Kakkar said, "It's a proud moment and gives me an immense pleasure to launch Found My Teacher. With this platform, we look forward to redefining not just the ways we learn, but from whom we learn. FMT will bridge the gap between students and educators, helping each student to connect with their desired mentors and learn anything of their choice from the best educators in India and around the world. It will be the one-stop solution for students and educators alike to receive and impart knowledge."

Key Take-away for Educators:
– A perfect platform for any individual who wishes to impart education
– Will be provided with the complete infrastructure required to conduct classes
– Active promotion of the educator
– Limited screening of the educator, thus allowing any and everyone who is passionate to teach
– Opportunity to earn income basis the educators' commitment and convenience, hence enabling them to become teacherpreneurs
– Nominal registration/subscription fee that won't burn a hole in your pocket
Key Take-away for Students:
– A perfect platform for any student/parent looking for an online personal tutor
– Convenience of selecting an educator basis the student/parent' choice of subject, language, expertise, budget and timing
– Registration for free consultation with an educator of their choice available
– Basis the student' need, the required number of sessions can be planned and finalized
– Entitled to a refund if after attending 20% of the classes, a student is dissatisfied with the educator
The launch of Found My Teacher is in line with the brand' vision to become a learning platform that is not limited to just academics, rather anything and everything that can be taught will be available through this unique platform.
Follow and connect with us on Facebook, Twitter, LinkedIn, Elets video
>