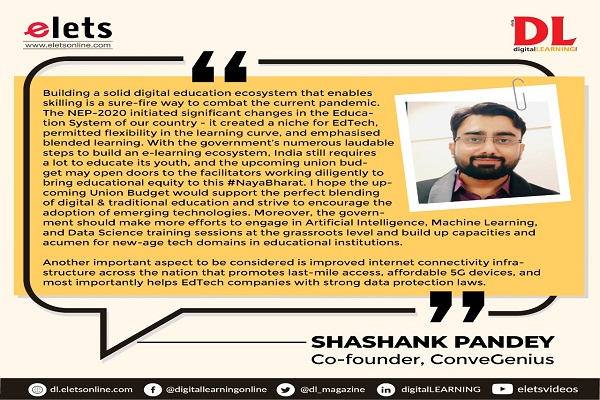 As all eyes are on Union Budget 2022 that is all set to be announced on February 1, 2022, Digital Learning spoke to a few industry experts about their expectations from the Union Budget 2022.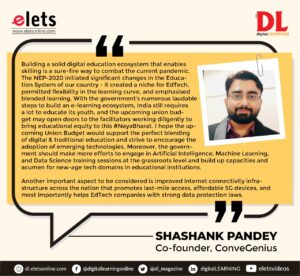 Building a solid digital education ecosystem that enables skilling is a sure-fire way to combat the current pandemic. The NEP 2020 initiated significant changes in the Education System of our country – it created a niche for EdTech, permitted flexibility in the learning curve, and emphasised blended learning. With the government's numerous laudable steps to build an e-learning ecosystem, India still requires a lot to educate its youth, and the upcoming union budget may open doors to the facilitators working diligently to bring educational equity to this #NayaBharat. I hope the upcoming Union Budget would support the perfect blending of digital & traditional education and strive to encourage the adoption of emerging technologies. Moreover, the government should make more efforts to engage in Artificial Intelligence, Machine Learning, and Data Science training sessions at the grassroots level and build up capacities and acumen for new-age tech domains in educational institutions.
Another important aspect to be considered is improved internet connectivity infrastructure across the nation that promotes last-mile access, affordable 5G devices, and most importantly helps EdTech companies with strong data protection laws.