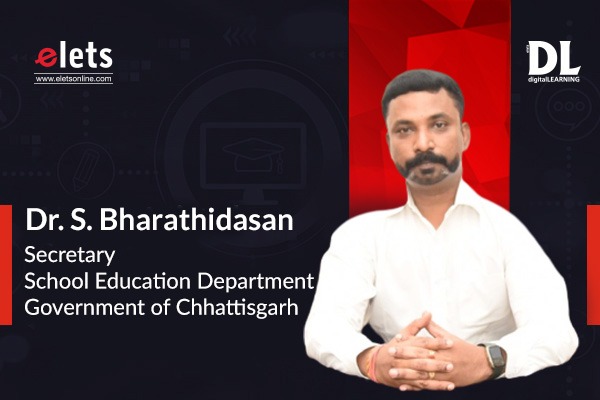 Swami Atmanand was a renowned social reformer and an educationist belonging to Chhattisgarh. He established ashrams and libraries in Raipur and other districts. He was interested in the development of sports as well and also contributed to the growth of Panchayati Raj institutions. Chhattisgarh State Government has rolled out its dream project – Government English Medium Schools – SAGES in the name of a true Sage-Swami Atmanand.
Why the poor choose private schools
Millions of parents spend their hard-earned money to pay for their children to attend private schools, whereas they have the choice of availing the free education facilities in our government-run schools. The PROBE report (1999) has pointed out that poor parents perceive the quality of private schools to be higher than that of government schools. This is not restricted to perception and the quality is higher in terms of the level of teaching activity & time spent on teaching. The report also indicated that higher levels of teaching activity and closer attention to students, and the greater accountability of private schools to parents also result in a better quality of education.
When the present government came into power, Chief Minister Bhupesh Baghel decided to introduce government English medium schools in districts to fulfil the aspirations of poor parents by providing world-class quality education in English medium at no cost to them.
How these schools came into existence
To open these schools, a series of criteria were taken into consideration. These included having a functional school in the urban slum area locality; low enrolment with classes from primary to secondary; having another school nearby to accommodate the students and teachers of selected schools to continue their education in the Hindi medium; the school building should be where both Hindi and English medium students could continue their education on the same premises in different shifts. Further, the school administration to have exposure to nearby renowned private schools to learn the overall system of the functioning of a successful school model liked by influential rich parents and aspiring for not less than that in their proposed schools; school to have autonomy and take decisions at the local level, formation of a registered society for each school, with the collector as the Chairperson of the society, including educationists at the local level. There must be a pooling of resources and funds from DMF and other sources. The school building should be renovated, getting a beautification plan from an architect to have an attractive look on the school premises; school to provide a good world-class library, laboratory for Science, Maths, and computers, and a sports complex. Furthermore, the best Principals having schooling in English background were identified through rigorous screening process within the department and given training on school leadership and administration in State Administrative Academy.
Selection of students in these schools
Students studying in the base classes of selected schools were given first preference to continue in the same school accepting to change the medium of instruction
In higher classes, lateral entries were allowed to have students from Private English Medium Schools
These schools offered 100 percent free education from classes 1 to 12 in english medium
The students were selected through a lottery system to avoid unnecessary pressure on parents
50 per cent of reservations were given to girls and 25 per cent reservation for socially deprived groups
Orphan children who lost their parents due to corona were also given admission on a priority basis to support such children under Mahtari Dulari Yojna.
Ensuring the best teaching faculties
Teachers were selected from the department having English as their schooling background and interested to serve in such renowned schools
Society also recruited teachers from open market through proper screening to have the best teachers in these schools
Selected teachers were given induction training to provide quality education
All the posts of teachers and non-teaching faculties were filled at the earliest
SAGES Cell formed in SCERT to continuously provide academic support and monitor school activities
SAGES Hub system introduced with some schools to act as HUB and provide mentoring support to the nearby other five to seven schools.
Preparation and implementation of the academic calendar
Academic calendar for these schools were developed through a participatory approach and shared with these schools to follow
Academic calendar includes a month-wise break-up of academic events for the different sections. This calendar covers all the aspects of the curricular program such as celebrations and events, admissions process, vacations, teacher capacity development programs, examinations, staff meetings, exhibitions, seminars, field trips, and school events, etc.
Vision, mission, and objectives of SAGES
The schools were established with a vision of 'Nurturing a mindset for excellence with Universal human values'. The mission focused on 'To develop a creative, skill-based learning environment where our students feel motivated to discover their potential, scientific temperament, aim high, be competent and grow holistically with a mindset for excellence to become responsible and caring citizens with sensitivity towards their community and society thereby sustaining peace and harmony'. The objectives focused upon academic Excellence, value-based education, skill-based learning, inclusive education, opportunities and exposure.
Success factors of SAGES:
A number of factors have contributed in making SAGES attain success in the state. The primary factor is education being the state government's top priority and in-person visit of Chief Minister Bhupesh Baghel of every SAGES. Further, selection of school principals were done at the state level to get better quality and high performing enthusiastic principals, having English background throughout. Subject teachers who have their schooling in English medium and who were interested to work in such model schools were selected. The selection of contractual teachers was undertaken through a rigorous process as per gaps and demand of different subject teachers in different schools. Upgrading the infrastructure by providing good library, laboratory facilities, playground and quality furniture in schools helped in attaining success. Also, beatification of existing schools with the technical assistance of architectures to become centre of attraction and having better learning environment attributed to the popularity.
While acquiring admission, parents were required to give an affidavit that they will provide mobile and internet facilities to children to support online education of their children because of school closures. Further, principals and teachers were given quality training to support the education of children admitted in such schools. The government took initiative for establishing an autonomous society for the management of schools under the leadership of District Collector. Resources were pooled from different sources not depending exclusively on the school education department.
Views expressed by Dr. S. Bharathidasan, Secretary, School Education Department, Government of Chhattisgarh.