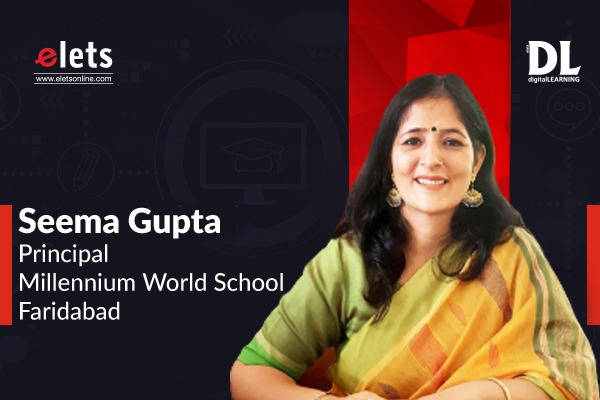 The world is changing at a very fast pace. However, we still teach in a way that was invented in the Industrial Revolution. It doesn't work anymore.
I am sure we all are aware of the 21st century learning skills as the 4Cs: Critical Thinking, Creativity & Innovation, Collaboration, and Communication. With the onset of the 21st century, the entire world has witnessed an era of intense transformation in all areas, be it education, global trade, and economy, technology or society.
Thus, the 21st Century Skills are the skills that are required by an individual for his/her holistic development so that he/she can contribute to the progress and development of his society/ nation and world.
Empowering our students with these skills is no doubt a challenging task. To handle this we need to adopt and initiate innovative teaching methodologies and practices to empower our students. Innovating and being creative allows us to better understand concepts. Innovation in education encourages teachers and students to explore, research and use all the tools to uncover something new. It involves a different way of looking at problems and solving them. The thinking process that goes into it will help students develop their creativity and their problem solving skills. Innovation in education is about more than just videos and presentations. It's about how we can use technology to empower students to become lifelong learners who are our future leaders.
Innovation cannot be graded, but it can be inculcated and built up in students. We at the Millennium schools believe that every child is unique and, we cater to their individual needs, we assign projects to students in groups/ teams or individually based on their interests and capabilities. We use innovation by integrating different subjects and giving hands-on experiences with Project based Learning and Integrated Projects. The best classroom environment is one that has some elements of creativity that make lessons more engaging and interactive. Students who are given the right mix of creativity and curriculum are more likely to learn new things and be innovative. Learning can be transformed in creative classrooms by giving students the opportunity to apply what they've learned in their real lives. I will summarise the importance of innovation in teaching methodologies through these points:
1. Improves Thinking Capability
2. Ensure Emotional Development
3. Boosts Problem Solving Skills
4. Enhances Communication skills
5. Reduce Stress and Anxiety
"If you look at history, innovation doesn't come just from giving people incentives; it comes from creating environments where their ideas can connect."
Views expressed by Seema Gupta, Principal, Millennium World School Faridabad.