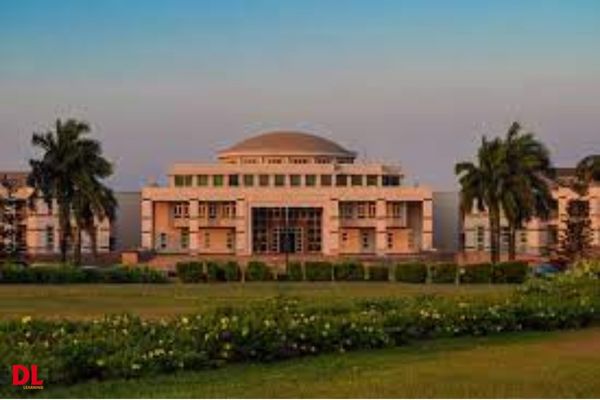 Corporate wellness aggregator GALF is well recognised for its wellness ecosystem MyGALF has obtained funding through the incubator BITS Pilani Goa BIRAC BioNEST under PM Narendra Modi's Startup India Seed Fund Scheme. To help eligible start ups expand up, the programme offers grants of up to 50 lakhs.
The world has never been the same since the COVID catastrophe in 2020. Everyone now clearly prioritises their health. The wellness technology company GALF has been growing and assisting businesses in the manufacturing, banking, financial services, insurance, consulting, BPOs/ITOs, and logistics industries. Since the 2020 pandemic, the brand, which entered commercial in 2018, has consistently grown by around 200% YOY. As of April 2022, the company was valued at $5 million USD, and its strategic division Get A Life Pvt. Ltd. just announced the opening of a seed-funding round.

An estimated 80% of business workers experience stress and anxiety, according to a research. This is already manifesting in diseases and lifestyle-related problems that have a high likelihood of becoming chronic. The media frequently reports on situations involving young people losing their lives. There is danger for the corporate Indians. We are truly talking about millions of people being impacted in India, which has approximately 1.7 million registered active firms. Tech-based wellness ecosystems are essential in order to tackle the issue at hand. MyGALF began with a relatively modest bootstrapped budget but has been able to significantly improve its clients' quality of life through gamification-linked awards, specialised marketplaces, and tech-enabled holistic wellness services.
"We are constantly in pursuit to upgrade our platform offerings to make them more personalised, stressor specific and easy to use. While most of the players are focussing on scaling by offering a one-size-fit-all approach, we are ok to grow slow yet consistent, thereby keeping a strong customer bias; baby steps further" said Amit Vasistha, Founder and CEO.

Sheetal Kotian, Co-Creator and Executive Director – Business Solutions said, "We are delighted to have been recognised by Govt.of India through Startup India Seed Fund Scheme and are humbled to be partnering with BITS, Pilani Goa through this investment and incubation support."
BITS Goa Innovation, Incubation & Entrepreneurship Society (BGIIES) is backed by a strong pedigree and experience of Industry Stalwarts, Gurus, Investors network and Infrastructure. Tarun Krishnakumar, General Manager, BITS BIRAC BioNEST. said, "We offer targeted support to the startups like GALF, which help them not only grow fast but also become responsible firms that contribute to credible future of India Inc. said Prof Dr Mridula Goel, Joint Secretary, BGIIES and In-charge BITS BIRAC BioNEST. The wellness-tech segment of the health care industry, specifically focussing on preventive health, is the need of the hour and undoubtedly poses a huge opportunity in terms of contribution and growth. We are excited to be able to find GALF and its leadership team as our partners for investment and incubation. We are certain that together we will co-create success."
The Seed India Fund Scheme is a flagship programme and a dedicated fund of Startup India, which was introduced by the Honorable PM Narendra Modi. Through incubators, the government recognises and supports high potential early-stage enterprises with up to Rs. 50 lakh. The government has allocated Rs 945 crore as its budget for this endeavour.