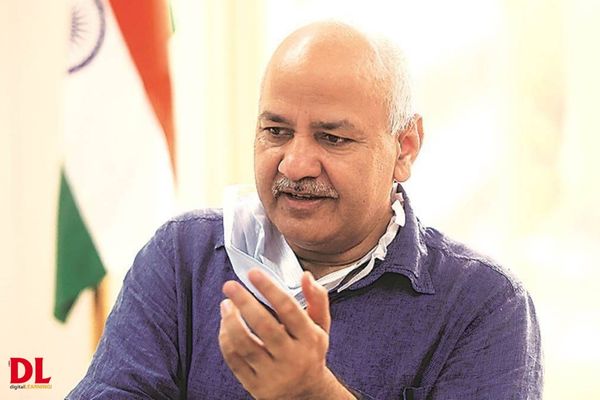 Manish Sisodia, Deputy Chief Minister, Delhi said on Friday, the issue with Delhi's educational system stems from gaps in its rules and leaks in the institution's basis.
Speaking at the Confederation of Indian Industries (CII) Delhi Education Summit, Sisodia highlighted that students' tendency to seek employment rather than making their own prospects for employment is another problem with the educational system.

Also read: Manish Sisodia: Wants to run Delhi school autonomously
The Aam Aadmi Party (AAP) leader said, "We overcame several problems in Delhi's education system after 2015. There were issues like leakages in the foundation, missing dots in the education policies and students who had the mindset of only seeking jobs."

He claimed that because of the entrepreneurship mindset curriculum offered in Delhi government-run schools, students are now more interested in creating jobs than in looking for them.
"To help students develop a mindset that creates jobs, we've established a programme on entrepreneurship. We provide Class 11 kids with Rs 2,000 in seed money so they may form groups and work on ideas. Students no longer view themselves as job seekers," he added.