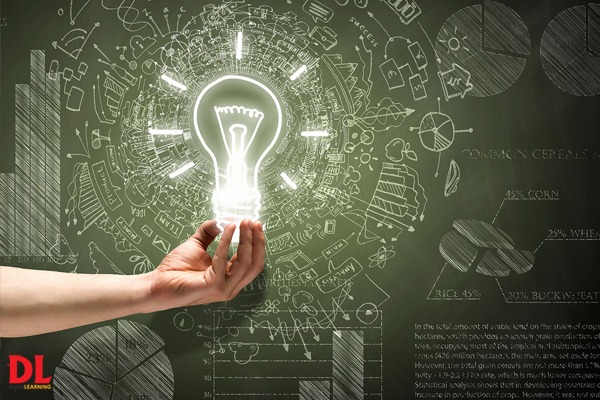 The Indian education system has seen a significant transformation in recent years. Technology is becoming more prevalent in schools and paving the way for an updated educational system. The stage is already set for innovation to reimagine the future of learning, with its worth predicted to reach USD 30 billion over the next ten years. DigitalLEARNING explores the various facets of education that took place through out the year in 2022.
T he pandemic that swept the globe in 2020 sent India's education industry on an emotional roller coaster. After 34 years, the new education policy was finally implemented, only to be derailed by the unexpected closure of schools. However, by implementing remote learning methodologies and employing technology, schools, colleges, and higher education institutions (HEI) soon recovered.

The unprecedented crisis gave decision-makers the opportunity to take a step back and reconsider the function and significance of education. The education industry has truly undergone a transformation as a result of the widespread adoption of technology in lectures and online courses and the pressing need for skill development. A new, and possibly permanent normal will be established in 2023 as institutions reopen.
The National Education Policy (NEP) 2020 has prompted significant institutional changes, which have been implemented by India's top educational advisory organisations. The start of the pandemic, however, appears to have held back the NEP's implementation in 2021. In light of this, 2022 appeared to be prepared to start the necessary reforms. Here is a run through the educational development in the year 2022.

Implementation of National Education Policy 2020
There finally seems to be a strategy in place to start the effective implementation of the National Education Policy (NEP) 2020 after over two years of discussion and debate. Prime Minister Narendra Modi chaired over a meeting in May 2022 to examine the implementation process and to get specific proposals for fulfilling the policy's objectives from leaders in education.
Following this meeting, the state government of Karnataka decided to implement the NEP 2020 policy beginning with the 2023–24 academic year, as declared by B. C. Nagesh, Minister of Primary and Secondary Education. Along with several higher education institutions nationwide, the states of Assam, Goa, and Uttarakhand have made similar announcements for the upcoming academic year.
Perhaps this is the first occasion that a government-mandated education policy has been so enthusiastically accepted nationwide. It may be recalled that the Concurrent List of the Indian Constitution allows for legislation on education by both the Union and state governments. Even though certain states have expressed concerns, the finer details of NEP 2020 implementation have been worked out over the past two years, and 2023 should ultimately see the spread of a consistent education system over the majority of India.
A shift in curriculum
The fundamental goals of the new education strategy may be implemented differently from state to state and between institutions. Major changes to the primary and higher education systems appear to be taking place as a result of K. Kasturirangan, a former chairman of the Indian Space Research Organisation (ISRO), establishing the National Curriculum Framework (NCF). A 5+4+3+4 curricular framework will be created as a result of the NEP, which will do away with the 10+2 framework currently used in K–12 education and replace it with learning that occurs in four stages: foundation, preparatory, middle, and secondary. This is the first foundational-level curriculum that the education policy has created.
National Institutional Ranking Framework (NIRF)
The National Institutional Ranking Framework (NIRF), which was established recently, has quickly taken the lead in designating high-performing HEIs. The initial criticism it received for not checking institute-submitted data and instances where institutes ranked highly on the list lacked basic infrastructure, diversity, and hygiene, etc. has considerably subsided over time.
The NIRF has gradually grown, adding more criteria each year to more accurately assess institutes. The structure is always changing. The term "Research Institution" was included in the framework last year. This year, it has been announced that "Innovation & Entrepreneurship" will be added to the Atal Ranking of Institutions on Innovation Achievement. 7,254 institutes participated in 2022, a considerable rise from the 6,272 institutes that participated the year before.
K. Sanjay Murthy, Secretary, Union Ministry of Education while announcing the 2022 ranking had said, "We will be focussing extensively on how quality and procedure in each institution will be refined (and) developed so that they may reach the top ranks in the near future." The NIRF is also the ranking framework that institutes most frequently use to assess students' academic potential. The education minister has made preparations to include school rankings in NIRF. Details, though, are not yet made public.
Major changes in 2022 at a glance
Implementation of Common University Entrance Test (CUET)- In July 2022, the University Grants Commission (UGC) held the first round of undergraduate and postgraduate examinations for the Common University Entrance Test (CUET). All central university admission exams are part of CUET. According to sources, 2,50,495 students received CUET places in 2022, but only 1,91,586 took the test.
Curriculum and Credit Framework for Undergraduate Programmes (CCFUP)- The new curricular framework for the Four Year Undergraduate Programme (FYUP), which will replace the current Choice Based Credit System (CBCS) throughout higher education institutions, has been issued by the University Grants Commission (UGC). The new curriculum will give students several entry and departure options with UG certificates, UG diplomas, or degree certificates dependent on their earned credits, among other noteworthy characteristics.
New Regulations for PhD programmeAccording to new regulations released by the UGC, candidates who have successfully completed a four-year bachelor's degree programme in any discipline with a minimum of 75% overall marks or its equivalent grade are now eligible for a PhD programme.
Emphasise on Regional Language in Education- The All India Council for Technical Education (AICTE) introduced regional language in technical education in August 2022, in keeping with the NEP's goal to promote Indian language in the teaching and learning process. In this regard, UGC is anticipated to integrate regional language into all subject-area course curricula. The use of regional languages in medical education has also been emphasised by the Ministry of Education, and it is anticipated that it would release guidelines in this regard.
The whirl in Edtech
The K12 and online tutoring platforms appear to have taken the brunt of the turmoil that the edtech sector experienced this year. According to media sources, edtech platforms like BYJU's, Unacademy, and Vedantu, among others, collectively accounted for approximately 7,000 layoffs in 2022, or nearly 45% of all firings in the startup industry.
Four edtech businesses, Lido Learning, Crejo.Fun, Udayy, and SuperLearn, closed their doors during the startup ecosystem's fundraising winter. Ironically, upGrad, an edtech in the professional education sector, stated it will be employing 1,400 new staff in the middle of the layoffs and shutdowns.
The demand in the K12 industry has changed dramatically as new schools and coaching facilities have opened, notably for business-to consumer activities. The industry will likely experience some stabilisation in the upcoming year. The biggest issue for edtech firms will be to regain and maintain consumer trust and plan for long-term sustainable solutions as education continues to explore the role of edtech in and outside the classroom.
Technology trends that will define 2023
Personalised Learning – We have long believed that our educational system is stiff and overly complicated. It was all about traditional classroom learning up until now, but now that the school system has been digitalised, we can see a more individualised kind of learning emerging.
Gamification- Gamification is a technique for problem-solving in education that makes use of game mechanics. It helps to increase student engagement, develop their abilities, and maximise learning. Additionally, it aids in memory retention and simplifies difficult concepts. In addition, it accomplishes learning objectives, inspiring students to set greater goals and receiving immediate feedback. By 2023, it's anticipated that use of this game-based teaching strategy would increase by about 32%.
Digital infrastructure-The physical infrastructure of the school undoubtedly contributes significantly to providing students with a helpful atmosphere for their academic journey, but the future of education will be built on the digital infrastructure. In India, digital classrooms have grown in popularity over the past few years. These technology-enabled classrooms (digital infrastructure) offer a plethora of new opportunities for teaching and learning by integrating technology such as interactive whiteboards or projectors, audio-visual capabilities, ICT labs or multimedia centres, educational games, classroom activities, management software, homework submission, review software, cloud-based e-learning initiatives, and so on.
Augmented and Virtual Reality – The education sector is going through a significant upheaval, and virtual and augmented reality are two key technologies causing this transformation. It engages pupils with compelling techniques, enabling successful learning. Students benefit from virtual tools in a controlled setting that help them to understand complex ideas. Further, AR and VR technologies are seen as the future of education, despite India's adoption still being in its infancy.
A shift sweep towards future
The past year has been the first significant step in regaining lost knowledge from the pandemic. One of the main areas of concentration for the coming year will be returning all of the employees and students to the institutions. Another delicate balance will be struck when the industry needs to determine the place of edtech outside of offline classrooms.
In the first year of implementation, the Common University Entrance Test (CUET) examination dates and admissions processes were severely delayed. Private universities in particular struggled because exam results were released in September, after classes had already started. Exam schedules have been disrupted frequently since the Covid-19 outbreak in 2020, including this one. The Union ministry of education is already working on a calendar for coming academic year.The year 2022 has taught us a lot about how to adopt policies, learn about edtech, and prioritise laying a solid educational foundation in addition to combining skill development with textbook knowledge. The education industry will undoubtedly benefit from the lessons learnt in 2022 and will keep a running foot forward to cope up in the upcoming 2023.