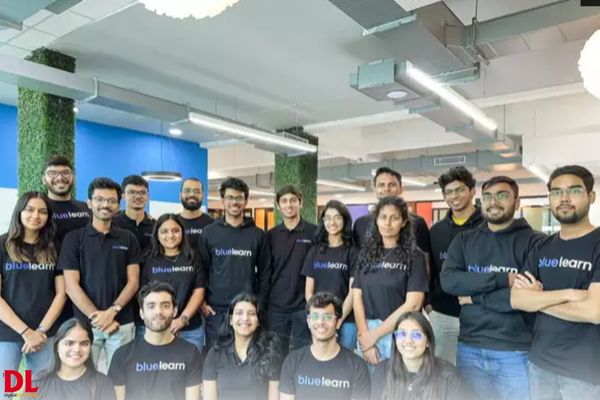 BlueLearn, a Bengaluru-based platform for upskilling and job search has raised a $3.5 million seed funding round led by Elevation Capital and Lightspeed Venture Partners.
Other investors who took part in the deal include Titan Capital, 2am VC, Pixxel founder Awais Ahmed, Meesho founders Vidit Aatrey and Sanjeev Barnwal, and others.
The additional funding was raised in addition to the prior rounds, which were led by 100x VC and Lightspeed.
Also read: Edtech Startup Bhanzu Raises $15 Mn in Series A funding

By 2023, Bluelearn hopes to double its staff size and boost its community user base by 10X with the help of the financing. The company announced in a statement that it is actively hiring across departments including product, technology, marketing, and operations.
"With the additional funding, we intend to speed up our market expansion into more recent and untouched markets in India and globally. Co-Founder Shreyans Sancheti remarked, "By bolstering our core tech and product teams, we will continue producing powerful products that help people advance in their jobs and lives.
Sancheti and Harish Uthayakumar, graduates of BITS Pilani, founded BlueLearn in 2021 as a community on Telegram where students could ask professionals questions. With 150,000 members from more than 20 nations, including the United States, the United Kingdom, and Singapore, the community on its own app has now grown significantly.
Students can use the app as a one-stop resource to develop new skills, connect with friends, and submit internship applications. Within two months of its launch, its internship and freelancing platform Bluelearn Work, which connects the top 2% of community members with businesses looking to hire exceptional young talent, had registered over 30,000 total applications and seen over 1,100 businesses and individuals post gigs and internships.

br>