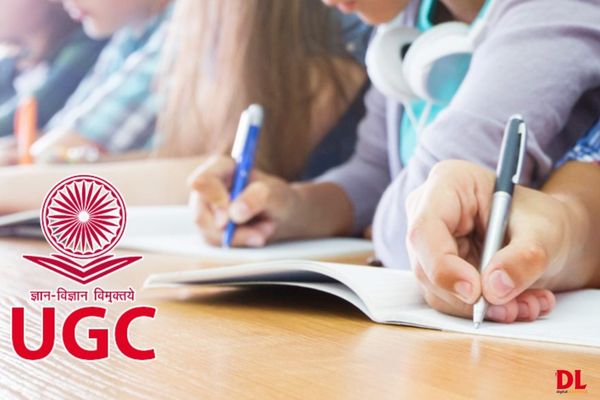 Draft Guidelines and Curriculum Framework for Environment Education at the Undergraduate Level are set to be released by the University Grant Commission (UGC).
Six of the 17 Sustainable Development Goals (SDGs) are specifically related to resource conservation and environmental protection, the UGC has emphasised.
The National Education Policy (NEP) 2020 emphasises the value of making environmental education an important element of curricula and increasing environmental awareness and sensitivity towards its conservation and sustainable development, according to UGC Chairman M. Jagadesh Kumar.
According to Kumar, NEP supports the attainment of a holistic and multidisciplinary education through adaptable and creative curricula for all higher education institutions (HEIs), which must include credit-based courses and projects in the fields of community engagement and service, environmental education, and value-based education.

The United Nations Conference on Environment and Development, held in Rio de Janeiro in 1992, and the World Summit on Sustainable Development, held in Johannesburg in 2002, drew attention to the deteriorating state of our environment on a global scale. The 2030 Agenda for Sustainable Development, which offers a "blueprint for peace and prosperity for people and the planet, now and into the future," was endorsed by United Nations Members in 2015.
Also read: UGC declares Periyar University's online distance education programmes invalid
He added that everyone is now aware of environmental difficulties because of ongoing issues including pollution, forest loss, solid waste disposal, environmental degradation, concerns about national security and economic productivity, global warming, ozone layer depletion, and biodiversity loss.
Six of the 17 Sustainable Development Goals (SDGs) have a direct bearing on resource conservation and environmental protection, according to UGC Chairman.
M. Jagadesh Kumar added that since environmental issues like pollution, climate change, waste management, sanitation, preservation of biological diversity, management of biological resources, preservation of forests and wildlife, and sustainable development are important, environmental education must address them as well.
In accordance with orders from the Supreme Court of India, the University Grants Commission (UGC) had earlier in 2003 released a core module syllabus for the undergraduate-level requirement of Environmental Studies.
For the Ability Enhancement Compulsory Course (AECC-Environmental Studies) under the Choice Based Credit System, the UGC also created an 8 unit module syllabus in 2017. (CBCS).
"The National Education Policy, 2020, which has emphasised the need to develop rules and a curriculum framework for environmental education, has led to the creation of the current document as a result of a UGC initiative. The document includes subjects to educate students about the nation's commitment to achieving sustainable development goals and is expected to cater to students from a variety of disciplinary backgrounds "said UGC Chairman.

br>