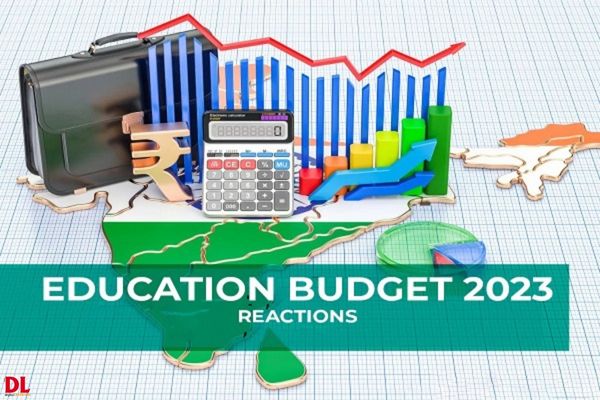 FM Sitharaman had some major announcements for the education sector in the Union Budget 2023. She emphasised the importance of skilled youth and their importance in building the nation's development. With the same focus, she launched PMKVY 4.0 which will skill 6 lakh youths in the next 3 years. She also announced the revamping of teacher training for continuous professional development and innovative pedagogy.
To escalate the technology adoption in the sector, she announced 3 Centres of Excellence for Artificial Intelligence and 100 labs for developing apps using 5G services. Apart from that, she announced a big push for medical education and announced the setting up of 157 nursing institutes. National Digital Library was also one mega move that will facilitate quality books across geographies, languages, genres, and all other levels.
Post the significant announcements, educators and edu-leaders across the sector are enthusiastically quoting their post-budget thoughts. Here are thoughts of some major industry experts and educationists from the sector-Edited excerpts:
Mayank Kumar, Co-founder & MD, upGrad shared, "The Union Budget highlights the
government's focus on Care, Green, and Digital – three crucial themes that will continue to shape our economy. The good push on specialized education in nursing and medical devices, as well as the strengthening of teacher training, will help build a strong foundation for our healthcare system. Promoting online learning through Mission Karmayogi and the IGOT platform will further drive the adoption of digital technologies, even across rural and remote regions. Another significant milestone includes the focus on setting up more AI and 5G labs and R&D centres and the need for a skilled talent pool to support this adoption, which will drive the digital transformation of our economy. It will enable 'Make AI for India' and 'Make AI work for India' a reality while also pushing the growth to peddle significantly. Emphasis on the importance of Skilling and Upskilling in New-Age and Industry 4.0 Skills, will prepare Indian Talent for International Demand and position India as the Global Talent Capital of the world. We expect a wider collaboration between the government and TSPs (Technology Service Providers) in the coming times for ensuring our talent remains armed with future-ready skills and domain expertise. The budget's proposal to provide stipend support to over INR 47 lakh youth is a major move to encourage skilling. Overall, the budget strikes a balance between caring for our citizens, protecting our environment, and harnessing the power of technology to build stronger and more progressive infrastructure for us. It is a stepping stone during the first phase of Amrit Kaal to make India a global superpower in terms of skilled manpower, technology, and business growth."

Raj Mruthyunjayappa, Chief Digital Officer and President- India, Anthology Inc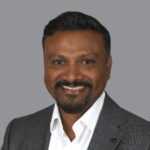 shared, "The Union Budget presented by Finance Minister Nirmala Sitharaman has recommendations that can set new benchmarks in the field of education. The proposal to set up Centres of Excellence in Artificial Intelligence in educational institutions is a case in point. Recognising AI as a tool to elevate our educational standards can be seen as an example that could be emulated by other emerging markets. The plan to establish Skill India international centres across states for our youth to tap international opportunities is another novel move. Continued spending on skills through Pradhan Mantri Kaushal Vikas Yojna 4.0 is also a welcome move. We need to continue the good work on skill programs over the next few years.
The government has also recognised the need to reverse learning loss caused by the pandemic and has expressed its desire to further encourage digital modes of learning and has increased allocation for school education by 8%. The proposal to set up a National Digital Library for children and adolescents, establish a Digital University, and the plan to provide training for teachers with an innovative pedagogy are further proof of the government's commitment to raise the standards of education in India.
Overall, I believe India can become a torch bearer of new standards in global education and if we can provide innovative ways that can enable better access for educational funds, that would give added impetus to our growing reputation as a highly-skilled workforce."
Prof. Dr. B. Sendilkumar, Dean & Director – Allied Health Sciences Vinayaka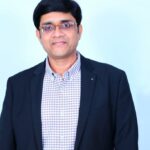 Missions Research Foundation-Deemed to be University, Salem shared, "Amrit kaal"- What a broad spectrum budget.
It is such an attractive budget that has encompassed all important sector that requires immediate attention for a sustainable future.
The allotment of 20L crore towards Agriculture credit is sure to boost the morale of our farmers and to support them with the digital platform is a great venture. Another highlight in the agriculture sector is the Accelerator fund that would motivate the younger generation to take up farming.
Focus towards tier 2 and tier 3 cities for Urban Infrastructure through Urban Infrastructure Development Fund is a welcome move that would also ensure employability of many youth in these cities.
PMKVY4.0,Unity Malls, Tourism will pave way for betterment and improvisation of livelihood of Youngsters in even small districts. The allocated Rs.112898.97crore towards education sector would help in implementing Central sector scheme and projects of School education and will also drive Implementation of NEP 2020 in a faster and effective pace.
Overall the budget does look like being futuristic for the growth and sustainability."
Prajodh Rajan, Co-Founder & Group CEO, Lighthouse Learning shared, "The much-
awaited Union Budget has provided some impetus for the education sector. The increase in the Education outlay to Rs. 1.12 Lac Cr is a welcome move in the right direction towards achieving the NEP goal of 6% contribution to GDP. It is noteworthy that the School Education budget has grown by 17% and I look forward to a more enabling environment for private institutions as well. The plan of a National Digital Library supported by e-content in all Indian languages will provide access to quality education for more children. Steps on teacher recruitment and teacher training through specialized institutions will help democratize early-year education in the country. Fuelled by the allocation provided in this budget, we now need to see execution plans for various progressive initiatives laid out in the NEP for India to move towards its educational vision of being a "Vishwa Guru".
Prasad Pardeshi, Dean, RBK Educational Institutions, Mumbai, shared, "The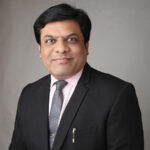 budget's emphasis on addressing the deleterious effects of learning loss and fostering the provision of superior education for young people was a critical and long-overdue initiative in the educational realm. The finance minister astutely championed the utilization of digital pedagogy as a means of mitigating the learning disruption caused by the pandemic, thereby taking a decisive step forward in post-covid recovery. The establishment of a national digital library for children and the promotion of physical libraries at various levels, with essential amenities, to allow access to the digital resources, is a commendable decision taken within this budget. The budget has undoubtedly brought joy to the teaching profession as well. This budget aspires to elevate education and hone skills across the country, marking a pivotal stride in elevating the educational landscape."
Md. Sajid Khan Director-India, ACCA shared, "The launch of the PM Kaushal Vikaas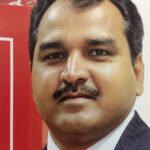 Yojana 4.0 and the unified 'Skill India Digital Platform' for lakhs of Indian youth will help in a substantial increase in the quality of workforce, and will also open up a new range of opportunities for employment. The Direct Benefit Transfer under pan-India National Apprenticeship Promotion Scheme to provide stipend support to 47 lahks in three years will boost training, build the capacity of the apprenticeship ecosystem and provide assistance to support rapid growth."
Col. Gopal Karunakaran, CEO, Shiv Nadar School shared, "I welcome the launch of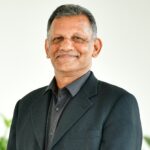 Pradhan Mantri Kaushal Vikas Yojana 4.0 in the 2023 budget. This scheme, which will focus on equipping the youth with cutting-edge skills in fields such as AI, robotics, and 3D printing, is a welcome step towards preparing our students for the demands of the 21st-century global marketplace. The emphasis on developing soft skills and launching 30 international centers will create numerous opportunities for our students to gain valuable experience and increase their competitiveness in the international arena. Shiv Nadar School as an institution is committed to the mission of continuous teacher training, and we are delighted that our vision aligns with the budget as District Institutes of Education and Training (DIETs) will be developed as "vibrant institutes of excellence". It's part of the school's strategic vision to give away books and opportunities to learn about all important celebrations, whether it's rewards, performances, or celebrations of getting great grades or festivals. We are delighted that a National Digital Library for children and adolescents will be set up to facilitate the availability of quality books across geographies, languages, genres and levels, and device-agnostic accessibility. We look forward to seeing the positive impact of the different initiatives on our education system in the years to come."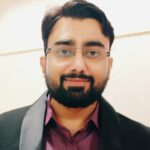 Shashank Pandey, Co-founder, ConveGenius shared, "Investing in AI is the way forward to make #Digital India a reality for all. Simple technologies like Conversational AI are changing the EdTech game by delivering the right information, data, and content to the right user at the right time."
Vibhuti Taneja, Education Consultant, Founder- EDcel Consulting shared, "Setting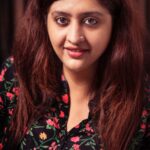 up three Centres of Excellence for artificial intelligence (AI) is a laudable move that will boost the adoption of AI in education. It will enable edtech players to bring more AI-driven innovation into the existing pedagogies and develop scalable solutions across industries. Simply put, the initiative will go a long way in making education more accessible and engaging for learners, helping them become tomorrow's visionaries.
Also read: Union Budget 2023: FM Sitharaman opens a gamut for the education sector
Also, the industry looks forward to the initiatives announced under the teacher training drive with Innovative pedagogy, curriculum transaction, iCT implementation and a continuous professional development survey and how this will provide a further boost to the education sector."
Dr Maithili Tambe, CEO, The Academy School, Pune shared, "It is a welcome move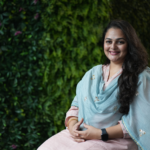 that the government thought of the pandemic effect and loss of learning and reading during the time by introducing the National Digital Library for children in order to build a culture of reading. Promotion of non-curricular titles in regional languages will also foster reading in students. The budget has struck a fine balance as far as education and the societal strata go. In order to boost education among tribals, more than 38,000 teachers would be recruited, thus empowering not only the 3.5 lakh students but also the teaching fraternity with job opportunities. The teacher training move will only further benefit the education sector as a whole. At the same time, in order to keep pace with technological advances, centres of excellence for AI to enable 'Make AI for India' are also introduced. The initiative sums up a well-rounded education budget."
Puneet K, President, Narayana Group shared, "My expectations from the Union Budget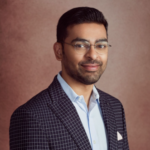 were investments in physical and digital infrastructure, cutting-edge technologies such as AI and ML, and the implementation of well-defined training programs to improve the quality of teachers. I am pleased to see that the government has taken concrete measures to address these issues across the education sector. The government's decision to increase the allocation for school education by 8% is a positive development for the industry.
The establishment of a national digital library and physical libraries at the panchayat level will greatly enhance equitable access to high-quality resources. This will benefit students in rural areas, lower-middle-class families, and those below the poverty line. It will also broaden their knowledge base as envisioned in the Padhe Bharat scheme.
Improving the quality of teachers is essential to the successful implementation of the New Education Policy (NEP). The government's decision to reimagine teacher training through innovative pedagogy, curriculum transaction and ICT integration is commendable. The establishment of centers of teaching excellence in every district will reduce disparities in the quality of education received by students in semi-urban and rural areas.
The government's efforts to improve 5G capabilities for smart classrooms will further enhance learning through access to high-quality content and personalization. The Union Budget 2023 has taken the right steps toward providing affordable, high-quality education for all. I am confident that it will address the most pressing needs of India's learners."
Ranjita Raman, CEO, Jaro Education shared, "The Budget 2023 saw the Government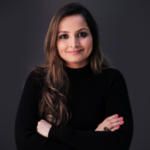 lay its focus on skilling of youth – students and salaried professionals, which resonates heavily with the work that the edtech sector is doing. The Budget specified that there will be courses provided in areas like AI, IoT, Robotics, and other soft skills, to steer the youth towards meeting the demands of today. At Jaro Education, we have also been striving to provide courses to our consumers around these new-age requirements. The Government encouraging the same goes a long way in putting it under the spotlight. The Pradhan Mantri Kaushal Vikas Yojana 4.0 is now being united with the needs of Industry 4.0 to align education courses that meet the needs of the industry.
The Edtech industry was hoping for support from the Government in the form of schemes and incentives for improving online initiatives. We hope the Government revisits GST on education, especially higher education and upskilling courses. The current GST on education services is 18%, which is for luxury items. In the current industry dynamics, such education is not luxury but essential and hence, we hope for consideration on the same."
Dhuwarakha Sriram, Chief of Generation Unlimited (YuWaah) and Youth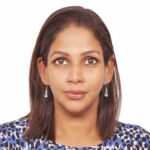 Development and Partnerships at UNICEF shared, "We are glad that the priorities in the Union Budget 2023 feature Youth Power. The introduction of the National Digital Library for children and adolescents, provisions for teacher training, on-the-job skill training, apprenticeships, and the creation of 30 Skill India International Centres will help promote access to knowledge. The Government's recognition of the post-pandemic learning loss is a welcome move. Emphasis on skill development with AR/VR applications will help young people prepare for the future of work and enable them with relevant soft skills. The digital and physical infrastructure, particularly for the most marginalised young people in the hinterland, will help build higher student engagement and interest, and make learning an easy process.
Muneer Ahmad, Vice President, Sales and Marketing, ViewSonic India shared, "We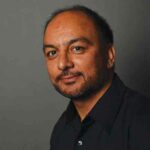 are happy to see that the budget 2023 talks at length about decreasing the digital divide by introducing National Digital Libraries that will facilitate access to quality books for children and adolescents across geographies, languages, genres, and levels. Furthermore, the centre's mission to re-envision teachers' training through innovative pedagogy, curriculum transaction, continuous professional development, dipstick surveys, and ICT implementation will help boost the sectoral growth and knowledge sharing with the District Institutes of Education and Training set to be developed as vibrant institutes of excellence for this purpose. Furthermore, we are excited to see that the centre is working towards setting up of three Centres of Excellence for AI (Artificial Intelligence) in top educational institutes. It is a progressive measure that will help boost knowledge sharing and technology development in the education sector. However, we expected substantial measures in the budget for the allocation of resources for the development of technology in the educational sector. This would have supported higher investment and opened doors for new ventures in the industry."
Nihar Sripad Madkaiker, Co-Founder iXR Labs shared, "In the budget 2023-24, we are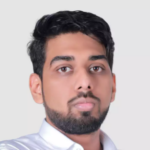 happy to see a significant inclination towards start-ups and skill development. The government is providing advantage to the start-ups by offering tax benefits by extending until March 31, 2024. This year we also see the demand for workers with digital skills is increasing in a wide range of industries.
We are delighted to see that the government has focussed on developing hundred labs applications using 5G services that will be set up in engineering institutes. To make this more efficient, it is important to train and upskill workers, learners and educators and this step will encourage employment."
Rohan Parikh, Chairperson, The Green Acres Academy shared, "We appreciate the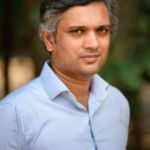 Finance Minister's announcement of the Union Budget, which is constructively focused on a knowledge-driven economy to meet the country's growing concern about education. More teachers and support personnel for the Eklavya model schools will be extremely beneficial to tribal kids, allowing them to access world-class quality education, particularly in distant rural locations. The establishment of a national digital library would also give children access to high-quality literature, boosting their learning experience and propelling our country forward. There is a defined focus on continuous learning and upskilling of teachers which is vital right now given that we are entering the digital age and it is in alignment with the government's National Education Policy with the developmental goals that it has set up. Overall, the budget is a well-structured and a well-focused budget that will take us to become a leading trillion dollar economy in the future."
Sumeet Mehta, Cofounder & CEO of LEAD shared, "The first Amrit Kaal Budget's focus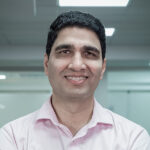 on the quality of education for all is progressive and encouraging. I welcome the focus on teacher training and upskilling students with Industry 4.0 skills. However, while initiatives such as a National Digital Library and support for Eklavya Model Residential Schools are steps in the right direction to address the massive learning loss from the pandemic, well-designed PPPs are the need of the hour to create innovation at scale for millions of school going students in India. This will make high-quality learning more accessible and affordable, especially for students in small towns who lack resources; and will result in a long-lasting impact at scale. GST rebates on the printing of books, assessment material, and educational hardware can further enable affordability and access to high-quality, multimodal education in schools. Going forward, I look forward to policy support in this direction."
Harsh Bharwani, CEO & MD at Jetking Infortrain shared, "Union Budget 2023 gives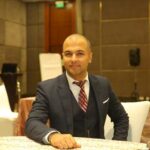 the much-needed boost to the lower middle class and middle-class section of the society. Revised tax rebate is a celebrated move as it will give them chance to invest more in their children's education which will help in the up-skilling and making them industry ready.
The two new schemes announced by Finance Minister Nirmala Sitharaman, Make AI in India and Make AI Work for India, would undoubtedly benefit students interested in the subject of AI, since the new laboratories will allow them to explore their skills and become industry ready.
FM Shrimati Nirmala Sitharaman also discussed establishing a National Digital Library for children, particularly those in rural regions, scheduled tribes, and other vulnerable groups, who have lost two years of education as a result of the pandemic. With efforts aimed at digitalizing Indian education, this is a promising step forward for the country's future, as it will assist pupils in developing their talents, upskilling, and reskilling."
Dr Rajendra K Sinha, Professor & Chairperson, Centre of Excellence in Banking,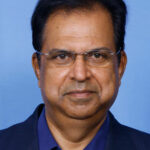 Jagdish Sheth School of Management, Bengaluru shared, " The Union Budget 2023 is futuristic and entails progressive initiatives for the Education Sector, which are aligned with Industry 4.0 requirements.
Considering the education sector's needs and with its overall financial prudence, the Government allocation to the Education Ministry is at Rs 1.12 lakh crore for the FY 2023-24, of which the Department of School Education will receive Rs 68,804 crore (up by Rs 9752 crore), and the Department of Higher Education Rs 44,094 crore (up by Rs 3266 crore). Though this is the highest-ever allocation for the education budget, it is still behind the recommendation of the National Policy on Education to 6 percent of GDP.
The commendable initiatives in Budget 2023 are related to setting up of (i) three Centres of Excellence in Artificial Intelligence in top educational institutions, wherein leading industry players will be partnering in conducting interdisciplinary research, (ii) 100 labs for developing apps using 5G services in engineering institutions, covering among others, apps like Smart Classrooms, (iii) a National Digital Library for children and adolescents for facilitating quality books across geographies, languages, genres and levels, and (iv) facilities in select ICMR labs making available for research by public and private medical college faculty & private sector research teams for encouraging collaborative research and innovation.
Other ongoing focus areas relate to teacher training which is envisioned through innovative pedagogy, continuous professional development, curriculum updating, and ICT implementation, besides upscaling teachers & support staff recruitments."
Prof. Y.S.R. Murthy, VC, RV University shared his post-budget thoughts in descriptive pointers mentioned below-
Positive features: The emphasis in the Union Budget on teachers' training, digital infrastructure, medical research and pharmaceuticals are welcome indeed. The establishment of 157 new nursing colleges will go a long way in filling critical gaps in skilled manpower in the health sector. The proposal to develop district Institutes of education and training as vibrant institutes of excellence will boost teacher training at a sub national level. The Government's proposal to recruit 38,800 teachers and support staff for the 740 Eklavya model residential schools, which is serving 3.5 lakh tribal students is an important step towards inclusive development and social justice. Setting up of 100 labs for 5G services in engineering institutions will help in our quest to improve employment.
Areas of concern: We cannot just be contented with mere allocations. What is critical is to ensure that whatever has been budgeted and approved by the Parliament has been fully utilised. If one carefully analyses the budget documents that were presented today, the revenue expenditure under social services include expenditure on general and technical education. As against budget estimate of Rs. 53,382 crore (general education and technical education combined) in 2022-23, the revised estimate is only Rs. 50,638 crore. In a very high priority area like education, spending has been reduced by Rs. 2,744 crore, which is a matter of concern.
Financing education: The Union Budget for 2023-24 has proposed a 13% increase in allocation on education as compared to previous fiscal year 2022-23(RE). Health and education are critical components in the Human Development Index. The expenditure on these critical sectors is not commensurate with the needs of these sectors. It is a very important requirement, and it should have been prioritised. Education expenditure as a percentage of GDP has increased in a tiny way from 2.8% of GDP in FY 19 to 2.9% in FY23. 0.1 per cent point increase in four years is minuscule compared to the requirement of the sector. China and Australia are investing a great deal in education. India cannot aspire to become a Vishwa Guru or become a major economic power unless we invest in education. NEP stressed the need for the allocation of at least 6% of GDP to education, an aspirational goal for nearly one decade now.
Allan Kjaer Andersen, Director and Principal, Chaman Bhartiya School shared, "It's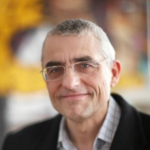 crucial to realize that teaching is a skill that develops through time and well-structured teacher development programs which are in tandem with the teaching-learning requirements of the schools. They have a great role to play in the student's performance and development. This training is critical to implementing the visions of NEP. It is a positive outcome that the budget has prioritized the training programmes and plans to revamp teacher training.
Creating a National Digital Library for children and adolescents is also an essential step toward narrowing the digital divide in India. This will make information available and accessible to all languages and genres. This initiative is immensely commendable as this will act as a catalyst for building a culture of reading, creating age-appropriate financial literacy, and making up for pandemic time learning loss."
Dr. Sugant R, Dean, School of Management and School of Economics & Commerce,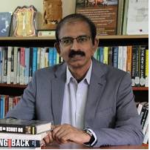 CMR University, Bengaluru shared, "The budgetary announcements towards education can be categorised into three buckets – skilling, school education, and research.
The Finance Minister announced the launch of PMKVY 4.0 and 30 Skill India International Centres to skill lakhs of youth within the next 3 years. She struck a positive note by announcing stipend support to 47 lakh youth in three years under National Apprenticeship Promotion Scheme. The Finance Minister also announced the starting of 157 nursing colleges which will not only result in expanding the healthcare availability but also provide international opportunities for Indian nurses.
With regard to school education, the Finance Minister announced two initiatives – revamping of teachers' training through the District Institutes of Education and Training and setting up of 740 Eklavya Model Residential Schools with 38,800 teachers. Also, she announced the setting up of the National Digital Library for Children and Adolescents.
In line with the Government's thrust on technology, the budget proposes setting up three Centers of Excellence for AI in top educational institutions, setting up one hundred labs for developing applications using 5G in engineering institutions, providing access to anonymized data through National Data Governance policy and providing on-job training on AI, robotics, mechatronics, 3D printing, drones, etc. through Skill India initiative.
The proposal to permit medical college faculty to use the research facilities of ICMR labs is a step in the right direction to inducing research capability among the medical fraternity.
While the Finance Minister has tried her level best to balance all sectors, the disappointing fact is, still the budgetary allocation for education is still under 3%, which is grossly inadequate to a country of India's size and population."
Prof. Rudra Pratap, Founding Vice- Chancellor of Plaksha University shared, "The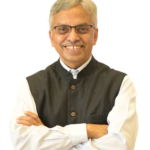 Union Budget, 2023 deserves a sure thumbs up given its foresight in addressing the existing skill deficit and thereby empowering the youth through a two-pronged approach of employment generation and simultaneous upskilling. The emphasis on aligning courses with industry expectations and demand is a sure-footed step towards preparing future and industry-ready students, something we at Plaksha remain committed to and share in terms of our purpose and academic orientation. The introduction of labs in engineering institutions shall surely catalyse more research centricity and help strengthen innovation. In a nutshell, the budget addresses a host of extremely relevant and carefully considered initiatives collectively poised to channel the education system towards improved quality and career readiness."
Ramana Prasad, the Chairman of AIWS and Robotix India and USA shared, "The
budget was a great one for the education industry and a focused effort of the Government to align education with future readiness. An important aspect to make the younger generation become Future Ready is the creation of Centers of Excellence for AI. Three Artificial Intelligence Centers of Excellence will be established in renowned educational institutions in planned now and we expect more of them in the future.
As an educationist, it is highly encouraging to see the budget's focus. The establishment of District Training Centres for educators will revolutionise both public and private school education across India. Setting up National Digital Library and Physical Libraries at ward and panchayat levels is like a dream come true. National Book Trust has been entrusted with developing a reading culture by publishing content in several regional languages.
This budget will ensure the implementation of NEP at the micro-level. At the same time, we expected some measures to support nation-building private school education. Overall with these announcements, we have entered Amrit Kaal in the true sense and spirit. He also cited that this is a great budget for bridging the gap between Education and Employment."

br>