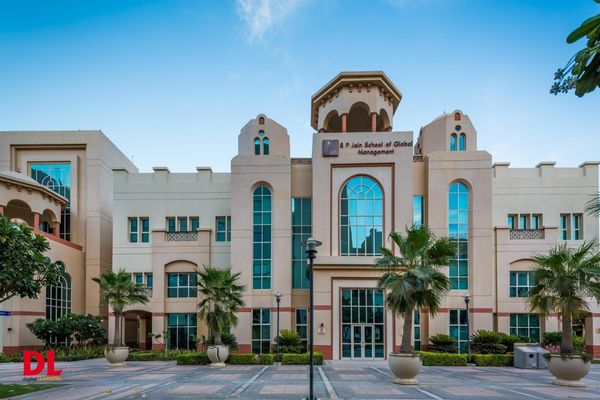 Impressive career outcomes announced for graduates of the Bachelor of Data Science (BDS) programme at SP Jain School of Global Management.
According to the School, the Class of 2022 has generated a number of success tales, with graduates landing jobs in Australia with starting salaries varying from AUD 78,000 to AUD 120,000. Salary varied from INR 22 lacs to INR 36 lacs for students who chose placements in India. A few students got job offers from Vietnamese companies, while many others were accepted to prestigious universities in the US, Canada, UK, France, and Australia for further study.
Several organisations, including Fortune 500 companies, technology start-ups, and governmental organisations made offers to graduates of this most recent class. Macquarie Group, Amazon, Wolters Kluwer, EdgeRed Analytics Pty Ltd, Integrity Solutions, NSW Government (Grad Program), Viettel Big Data Analytics Center, OCB Bank, Savills Vietnam, and ITR Vietnam are a few well-known organisations that have employed these graduates. Within six months of graduation, there was an astonishing 100% employment rate thanks to the program's rigorous curriculum and strong focus on skill development. A number of these full-time employment offers came about as a consequence of productive internships with the companies.
Also Read | Technology adaptability is the key

Dr Abhijit Dasgupta, Director of BDS program at SP Jain shared, "The Bachelor of Data Science program at SP Jain is designed to equip students with a comprehensive understanding of data analysis and the skills necessary to tackle complex business problems by effectively leveraging both quantitative and qualitative data. We are thrilled to see the remarkable success of our graduates and their impressive job offers from leading companies in the technology and e-commerce sectors. The curriculum at SP Jain is designed to keep pace with the fast-evolving digital landscape, and the participation of industry professionals from the technology sector demonstrates our commitment to providing cutting-edge education. The high starting salaries our graduates, which is way above the median graduate salaries in the respective geographies, have secured are a testament to the efficacy of our programme, and showcase the core skills and aptitudes that employers demand and appreciate."
This program's potential to provide students with a variety of opportunities to intern and acquire practical work experience with renowned businesses and universities even before they graduate is one of its key points. Adaptive Investments (US), the University of Massachusetts at Boston (under the direction of renowned professor Dr. Lawrence Pohlman), AI Australia (Sydney), VP Bank (Vietnam), Johnson & Johnson (Sydney), Instagram, Facebook, ISI, NITIE, Edify Accelerator, IIT Kharagpur, IIT Bombay, and other top US and European universities are just a few of the places where programme participants have interned in the past.

br>