The Otago Polytechnic Students' Association (OPSA), in conjunction with Otago Polytechnic and Dunedin Taxis, will next week be introducing US$3 taxis for all Polytechnic students during Orientation. 'The main thing for OPSA during this time is to ensure that our students can enjoy the Orientation season safely,' said OPSA Co-President Ryan Ward. The taxis will be available for all Otago Polytechnic students as of Monday 16 February, running after 10pm and until 6am every weeknight until Friday 6 March, to take students from the CBD or Orientation events back to their own residence. 'We couldn't have done this with out the support of Phil Ker (Otago Polytechnic CEO) and the team from Dunedin Taxis,' said OPSA Co-President Meegan Cloughley.
'Students are encouraged to use these taxis when returning home from events at University Orientation or the inner city,' Ward continued. OPSA would also ask that students who don't use this service walk home with friends and classmates, rather than walking home alone. 'We are concerned about students during Orientation, but also want students to enjoy the events and culture that Dunedin has to offer,' said Cloughley. 'But OPSA encourages students to take their personal safety seriously during this time.' Conditions of the taxi service can be viewed at www.opsa.org.nz or by contacting the OPSA office.
Grab the opportunity to meet the who's who from the world of education. Join us for World Education Summit in New Delhi on 9-10th August 2018. It will be a wonderful occasion to explore business opportunities. Like us on Facebook, connect with us on LinkedIn and follow us on Twitter.
>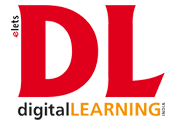 Recommended from all portal