Muralidhar K S
CEO, LearnSmart India Pvt. Ltd,
Hyderabad
Education has varied options vis-à-vis content providers, through schools, teachers, tutorials, parents, Internet and e-learning websites. However, there exists no application that intelligenty assesses the conceptual understanding/comprehension in the subject. Muralidhar K S, CEO LearnSmart, in conversation with digital Learning, says that 24x7guru.com is driven with a passion to spread the benefits of Quality learning to the student's community with the objective to enable them to compete globally
Please share with our readers about the potentials and opportunities of Indian education market, as far as your products and services are concerned?24x7guru.com is an Online Self Assessment Application for students from class 3 to 10. The application fundamentally believes that once a student understands the concepts, they are less likely to forget, as opposed to rote learning. 24x7guru.com is an intelligent web-based assessment application that enables a student to take tests as per the course curriculum: chapter-wise, periodic and customised. The application is parameterised in terms of complexity levels and provides a new set of questions each time a student attempts to answer. The scalability is scientifically designed and is aimed at drilling down conceptual comprehension and clarity amongst students.
Online Assessment Application:
Chapter wise assess the understanding of concepts and guides the students by providing an insight on where they went wrong and more importantly why they went wrong.
B) Edutainment:
i) Crosswords: Chapter wise cross words made available to the students that help in grasping the fundamentals and concepts in a fun manner.
ii) Link and Learn: An improvised version of match the following that develops the students reasoning and thinking ability. These again are available chapter wise for different grades.
C) Guru Gyaan: A pool of knowledge for students covering aspects of Guru Spell,Guru Fact, A TELL ME Series overing aspects of -The Who, What, When, Why, Where, How, Guru Quiz
etc.
D) JOE (The Joy of English): English practice module session with audio soundtrack to help students brush their language, reading and comprehension skills in the English language.
E) Guru Wellness: As important is education, that vital is sound health. That is why we tied up with the leadingexperts in child health care – Lifetime Wellness Rx International Ltd (An
Apollo Hospitals Group Initiative), so that we provide the best health  assessment possible.

How do you compare your products with the existing market players/ competitors,
locally and globally? Do you have any expansion plan in the global market?
24x7guru.com is the only Online Self Assessment Portal for students from class 3 to 10 of its kind that develops the child's conceptual clarity and fundamentals with a multi-dimensional approach towards learning. As for the expansion in global market, 24x7guru.com already has its presence in GCC and shall shortly have its footfalls in at least 2 or 3 countries in the Asian Region.
How do you see the collaborativeinitiatives and partnerships determine the economy of our country with regard to your product? How the community at large, learning and teaching, is benefited?
The economic growth of a country is in direct relation to the standards of education of that country. Economy grows: A) When the Young generation can compete in global competition and become successful entrepreneur; B) When we build the confidence levels in the minds of young students and through assessment alone but by giving them the overall multi- dimensional knowledge. In spite of the fact that the primary/ secondary education is important to stabilise the growth of the country, the Indian policy makers did not think that way. Only this year, we are able to see some light focusing into the primary/secondary education which is the foundation for our country's growth

Grab the opportunity to meet the who's who from the world of education. Join us for World Education Summit in New Delhi on 9-10th August 2018. It will be a wonderful occasion to explore business opportunities. Like us on Facebook, connect with us on LinkedIn and follow us on Twitter.
>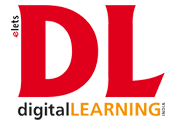 Recommended from all portal