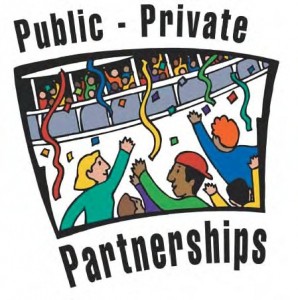 Owing to constrained investment, the education sector is unable to cope with growing market demand and global competition. Increased private investment is thus imperative to expand infrastructure and provide greater access to quality higher education in India. E&Y – FICCI report emphasises that PPPs could be an effective
mechanism for attracting much needed private sector investment in the Indian Higher education system without diluting the regulatory oversight of the Government and other regulators
India's enrollment figures in higher education  emain abysmally low at a mere 11   compared to that of  the US and Canada, where over 60 % of college-age students access  higher education, highlighting that publicprivate partnerships are critical for  wooing  investment in India's higher education system.  This shortfall in the number of young  who   re eligible for higher education and the existing infrastructure presents  India's unique    hallenge, in terms of the sheer scale of its population. India has over 400 universities and more than 20,000 colleges with an  enrollment of 14 million students, yet  it is grossly   nadequate.  A recently unveiled report by Ernst &  Young and FICCI on various aspects  of PPP,  ighlights some pointers to possible solutions to challenges faced  in by the nation's   ducation sector. Gaping resource gap  The Government of India has allocated  INR 850 billion   or higher education  in the 11th Five Year Plan. However, considering that the Planning  Commission has identified a resource   gap of INR 2.2 trillion, it is unlikely that the   overnment alone can address  infrastructure needs in the higher  education sector in the near   uture. While public expenditure on education has increased, the percentage share of Gross Domestic Product (GDP) spent on higher education has come down from 0.77% in 1991  o 0.7% in 2008.  Moreover, there is an unequal outlay  f resources for Higher Educational Institutions across the Indian states.  Partnership models in education The report presents   asic modes of partnerships that are possible between the government and the private sector.   artnerships are established for varied reasons including construction, financing, design and  aintenance of public infrastructure. PPP in social sectors such as health and education are   ometimes referred to as Public- Social Private Partnership (PSPP).  A number of PPP models  can exist that range from simple management contracts to BOOT formats. These  formats  ary   n the kind of benefits  they yield. The report provides case  studies of different types of  PPP arrangements in education such as: Public-private financing of higher  education Science/research parks  University-owned companies  The report underscores certain challenges that can be expected while applying the PPP model to education. For instance, the   igh cost of such projects, relatively lower returns, and the current regulatory landscape  akes  it difficult to attract participants/ bidders for education projects. Another challenge is the lack  f familiarity  with the PPP procurement process. The report suggests measures that can  be implemented to avoid these hurdles. The process of attracting bidders should be framed to  inimise the bid  costs with effective competition. Also, the university/college can be protected by way of monitoring the services  offered by private players. Certain cases of successful PPP   rojects in the education sector from other countries have been cited as examples, such as: Southbank Educational and  Training Precinct Development involved the development of high standard facilities for the , Southbank Educational and Training Precinct Royal  orthern College of Music in the UK which involved development of about 160 study rooms, staff and  uest accommodation, car parking  facility and a walkway. Industry-academia collaboration  may include companies and institutes conducting joint R&D, industry  internships, and  corporates training and certifying students of affiliated  institutes. Lastly, foreign university collaborations can offer access to world class faculty and international students, curriculum   ased on global standards and sharing of culture. These may take the shape of exchange programmes, joint research projects or sharing of infrastructure facilities.
Regulatory  ramework
for PPP An Higher Education Institute in India  can be set up as a Trust, Society or  as a Company registered under Section 25  of the Companies Act, 1956 (though the last is not   ecognised by the HRD Ministry). Several regulatory bodies regulate the functioning of higher education in India. These comprise the  University Grants Commission (UGC), All India  ouncil for Technical  Education (AICTE), Medical Council of India, etc. The higher education  ystem suffers from several challenges that act as a  hurdle in the growth ofthe PPP concept in   ndia. These include the conditions imposed for setting up the educational institute as a not-for-  rofit entity; xcessive regulations in the functioning of the HEIs and for the entry of   oreign educational institutions into India. Despite these challenges,  the PPP concept in the education sector needs to be explored. Since there are regulations with  • respect to being a  ot-for-profit entity,  the infrastructure for educational institutions can be created through the PPP model. This could involve creation of a Trust  by the Government/ HEIs to offer  education  ervices, which collaborates with a private player to avail infrastructure like  uildings, hostels,  laboratories, etc. This kind of a model would uphold the regulations imposed on educational institutions as well as leverage the partnership between the government and  he private sector. 
Findings
As a conclusion the report underscores the challenges that India's  igher  education sector faces and calls for focused initiatives for remedial action, like targeted  nterventions for increasing enrollment rates.  It is also clear that the expansion of the higher   ducation system in India would not be possible without sufficient levels of private sector funding, states the report, while adding that a clear gap exists in the availability of this   rivate sector funding. It emphasises that there is a need to look at partnerships to  create  progress on this front in the near term,

Grab the opportunity to meet the who's who from the world of education. Join us for World Education Summit in New Delhi on 9-10th August 2018. It will be a wonderful occasion to explore business opportunities. Like us on Facebook, connect with us on LinkedIn and follow us on Twitter.
>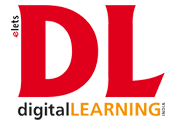 Recommended from all portal