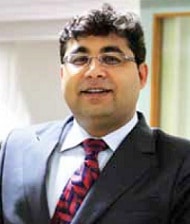 Beas Dev Ralhan
CEO
Company Name
Next Education India Pvt Ltd
Management Team
Raveendranath Kamath; Kedar
Chowdhury; Ankur Agrawal
Address
Sri Nilaya Cyber Spazio, Road # 2, 8-2-269/A/2/1-6, 1st floor, East Wing, Banjara Hills, Hyderabad- 500033
Telephone: +91-40-30949422
Email: info@nexteducation.in
Website
nexteducation.in
Regional Office(s)
Kochi, Pune, Mumbai, Delhi
Sales and after-sales support
18002005550
Contact Person for clarification
Customer Service Team
info@nexteducation.in
18002005566
Next Education provides ICT-based solutions across CBSE, ICSE, IGCSE and 23 state boards in 8 languages in India
Next Education India Pvt Ltd, based in Hyderabad, is a technology-driven education enterprise founded in 2007. The company provides ICT-based solutions across CBSE, ICSE, IGCSE and 23 state boards in 8 languages in India. While technology is at the heart of Next Education, the prime focus is on creating superior content and offering the best learning and teaching experience possible. This has been done by investing millions of man hours to create more than 20,000 learning modules that account for more than 1,000 hours of classroom teaching in the K-12 segment. Each module has been designed after a careful 'Needs Assessment' and has been further developed through Instructional Design, Visualization, Production and rigorous Testing. Next Education prides itself on having a strong in-house research and development team that consists of eminent educators, learning and visual design experts, subject specialists, child psychologists, technologists and many other specialists, who have allowed us to translate great ideas into ground-breaking realities. TeachNext is the premium product from Next Education India Pvt Ltd. It is designed to cater to the curriculum requirements of CBSE, ICSE, IGCSE and various Indian state boards. It is simple and interactive, with high-quality 2D and 3D content, and contains simulations, virtual experiments, animated and interactive videos, activities and exercises, formative and summative assessments, activity kits, and a variety of tools.
Products and Services
TeachNext: Innovative digital school solution for India EnglishLab-Nextlab for English : A selfpaced lab for students to improve their English language skills MathsLab-NextLab for maths: Allows students to develop deep insights into various mathematical concepts ScienceLab- NextLab for Science: Integrated Science learning NextRobotics : Apply concepts of (S)cience,(T) technology,(E)ngineering and (M)aths to build interesting and innovative applications NextVR – Bringing virtual reality to the classroom LearnNext – "i"Learning
Target Vertical(s)
K-12
Achievements
Over 5000 + schools and 4 Million+ students are getting benefited within just two years of operation across India
Grab the opportunity to meet the who's who from the world of education. Join us for World Education Summit in New Delhi on 9-10th August 2018. It will be a wonderful occasion to explore business opportunities. Like us on Facebook, connect with us on LinkedIn and follow us on Twitter.
>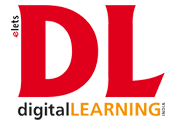 Recommended from all portal