Need for Greater Role of Industry in Higher Education
There is a need for greater participation from the industry to support the academia in the country. While many corporations invest heavily in ongoing education and skills training of employees, they still depend on the solid foundation taught during primary, secondary and tertiary education. The session throws light on building a strong public-private partnership to strengthen the skills gamut
PROF VIJAY KANT VERMA, Vice Chancellor, AISECT University
Indian higher education is facing powerful dilemmas and deficit choices, public-private access equity, research quality, industry participation, overregulation and establishment support that needs meaningful expansion in education
| | | |
| --- | --- | --- |
| We want our youth to come forward and take initiative and be skilled to take on the responsibility of the nation. The National Skill Development Corporation (NSDC) is a 49 per cent government entity under the Ministry of Skill Development and Entrepreneurship and 51 per cent representation from industries like FICCI, ASSOCHAM and CII among others. Prime Minister Narendra Modi is very keen on skill development and this is precisely what he has been talking about in most of his addresses to the nation that we are a youthful nation and our youth are our strength. The world and India need a skilled workforce. Let youth get skills which can contribute towards a strong India. By 2020 India will have 49 per cent of its workforce which would be youth. In order to inculcate and develop their skills, everybody has potential. We keep hearing the data almost on a regular basis that two per cent of workforce are vocationally trained, the rest are not. We have 85 per cent of the engineers who are unemployable. We have a huge responsibility of bridging the gap between industry and academia but we need to find a solution. We have to integrate skill development into the curriculum for the benefits of the students. | We represent various technology companies like Bentley, Autodesk among others. As on date we have some 15,000 odd customers in the industry and there is one common requirement which comes from most of them that is manpower and skill development training. Besides, we also have some 500 customers from academic space (higher education) and for most of the institutions that we represent and give solutions to them the primary challenge is to place students coming out from those institutions. Definitely there is a big role which is there for the industry to play to go and engage with the academia and vice versa. Based on that primary to bridge the gap between industry and academia we have come up with the concept of Mindbox. So, taking this as an initiative, we are trying our best to bring both together and ensure the gap can actually be reduced. We have 11 branch offices, 150 plus professionals in 21 cities. We also work in a model of distribution and our channel partners cover over 300 cities in India. | It is really important to understand the importance of the need for greater role of industry in higher education. Today's youth need skill and development to make India the best. Without linking academia with industry it's not possible to bring development and nation building. The AP Goyal University is located in a very tough terrain. In Shimla, there is no industry but we would be making efforts to link industry spread across the nation with our university to bring to our campus. Our promoters also industrialists, understand the importance of academia with industry. India with such a huge population, higher education in the whole of India is extremely important for global economy. If we really want to make skilling youth, skilled India, we need to link the said streams. |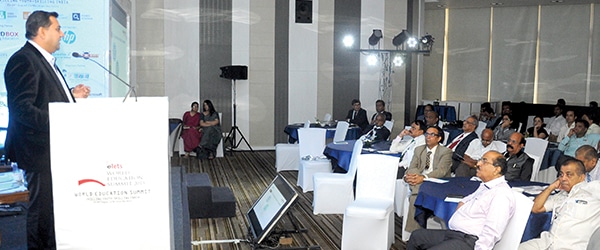 | | |
| --- | --- |
| Indian higher education is facing powerful dilemmas and deficit choices, public-private access equity, research quality, industry participation, overregulation, establishment support that needs meaningful expansion in education. The whole report precipitates down to the need for greater role of industry collaboration in higher education. The critical areas if we look at with relation to employability gap which has been put by various surveys are almost around 70-80 per cent skill deficiency, entrepreneurship, research and innovation quality and quantity of faculty, funds crunch and overregulation of various kinds of institutes through difference in policies and regulatory bodies. If we look at the recent efforts, there has been a lot of endeavour in bridging the gap between industry and institute and to develop a good industry – institute interface, the Ministry of Human Resources has set up three task forces – research innovation, education, skill and employability and foster academic-industry tie-ups. | n 350 BC, Aristotle had remarked that education is an ornament for the prosperous and a refuse for the poor. The problem now with us is: are we really disseminating and making the youth ready for taking the jobs which are available? Whether the output we give is functional or really workable? So many committees have been formed and came with numerous suggestions but to no avail. Unless and until the skill is integrated, industry platforms like FICCI, ASSOCHAM and CII would not be able to offer jobs. Importantly, the existing curriculum should be remodeled and revised and should be examined. The solution of the problem is that it has to be industry-integrated, skill-based and vocation training that it matches with the industry requirements. It has been noticed many times that students coming out of the universities are not employable. But why is it happening? If all the universities can give enough exposure of industry to the youth, the problem can be solved. |
POINTS TO PONDER:
Existing curriculum to be remodeled
Industry – academia linkages to be strong
Integration of skill development into curriculum
Grab the opportunity to meet the who's who from the world of education. Join us for World Education Summit in New Delhi on 9-10th August 2018. It will be a wonderful occasion to explore business opportunities. Like us on Facebook, connect with us on LinkedIn and follow us on Twitter.
>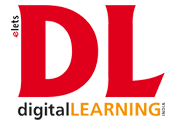 Recommended from all portal